Borno Concerned Groups Mobilize 5 Million Votes For Buhari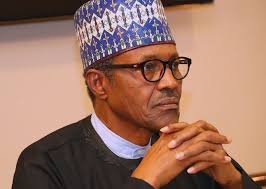 By Ahmed Abu, The Nigerian Voice, Maiduguri
More Concerned Groups, mostly Youths in Borno state have promised to mobilize five million people with Permanent Voters Cards (PVCs) to unanimously cast their votes and give their unflinching Support For President Muhammadu Buhari emerged victorious in the forthcoming 2019 general elections.
The groups insisted that they would leave no stone unturned to ensure Professor Babagana Umara Zulum who emerged as gubernatorial candidate on the platform of the All Progressives Congress (APC) in the state win the governorship race, even as they all appealed to Governor Kashim Shettima and other party stakeholders to nominate the current Deputy Governor, Usman Mamman Durkwa as a running mate to Zulum, because Durkwa, who would spent only three years in office come 2019 became the Deputy after the demise of the former Deputy Governor, late Zanna Umar Mustapha in 2015.
Just last week, Concerned Youth Groups under the aegis of Borno Youth Progressive Alliance (BOYPA) and National Association of Nigerian Students (NANS) have promised to give their unflinching support to Professor Zulum, if Durkwa would be given an automatic ticket to be a running mate to the APC guber Candidate (Zulum) in the next year's general elections in the state.
The Groups and Associations under the Auspices of Leadership of South East Young Ambassadors (SEYA) , Adalci Multi Purpose (AMP) , Zumunta Mata Maiduguri (ZMM) and Tashan Baga Traders Association (TBTA), Converged yesterday in Maiduguri as One Umbrella called, Coalition Association For the ruling All Progressives Congress, APC, after which all of them endorsed Durkwa to become the running mate to Prof Zulum.
Other groups which formed the Coalition include; Gidan Lafiya Cooperatives Society (GLCS), Auto Mobile Mechanics , Igbo Youths Association (AMYS), Spare Parts Dealers (SPDs), Tailoring Association (TA), Barbers Association (BA) and host of others were led by the Convener and Chairman SEYA, Prince Okwudili Ezechukwu.
They vowed that apart from mobilizing five million votes to President Buhari whom they described has done wonderfully well in degrading boko haram extremists in Borno and other parts of the North East deserved a second term to end the lingering crisis and other humanitarian challenges affecting the region.
Ezechukwu while addressing Journalists at Federal Lowcost, near St. Mary Catholic Church, reiterated that, the Coalition's aims and Objectives is not only to support the Canditures of Prof Zulum and Durkwa, but also target 5m Votes for President Muhammad Buhari in Borno for the upcoming Presidential Election 2019.
He said there are still more groups and Association that will come and sign agreement to join the Coalition , which he said each club and Association would have over 1000 memberships having obtained their Permanent Voter's Cards (PVCs) for the upcoming elections.
Various Speakers who spoke on behalf of the groups said, "Hon Usman Mamman Durkwa as the Father of all Clubs , Groups and Associations in Borno State, has been the forefront of Unity and Development in the State."
They also described Hon Usman Durkwa as a Good Leader, following his Consistency in making the APC supporters great through his Philanthropic gestures and Generosity to the masses.
The groups however thanked President Muhammadu Buhari for his fight against insurgency and Corruption in the country, even as it applauded laudable people oriented projects executed by governor Kashim Shettima in the last eight years in Borno state, which the groups said, the achievements recorded under the health, education and social sector under the APC led administration of Governor Shettima, could not have been possible without the full support and loyalty displayed by his Deputy, Usman Mamman Durkwa.
en
SOURCE :The Nigerian Voice (local news)