Borno House Of Assembly Aspirant Commends Shettima For Rebuilding Schools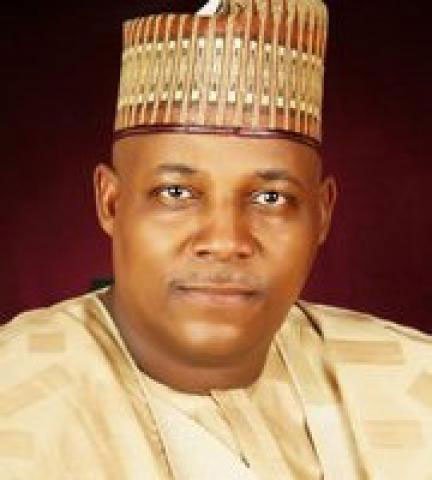 By Ahmed Abu, The Nigerian Voice, Maiduguri
The Senior Special Adviser to Governor Kashim Shettima on Television and an Aspirant for 2019 Borno State House of Assembly (Hawul Constituency), Hon. Kwapchi Bata Dibal has commended the foresight and determination of the governor towards revamping the education sector through massive construction and rebuilding of schools that were either destroyed by insurgents or neglected by the previous governments across the state.
The Hopeful Lawmaker stated this Saturday in an interview with The Nigerian Voice in Maiduguri.
Dibal who is aspiring to run for the House of Assembly seat on the platform of the ruling All Progressive Congress (APC), was particularly gladdened over the ongoing construction of Classroom Blocks, Offices, Toilets, Stores, parameter fencing and provision of furniture to Primary Schools in Pakilama/Bakin Kasuwa communities of Marama town in Hawul Local Government Area of the state.
She said, what the governor is doing especially in the education sector deserves commendation from all and sundry, adding that, most of the over 540 schools affected in the course of the Boko Haram crisis are presently given more attention by the present government.
Dibal said, apart from the ongoing construction and rebuilding of new Model Primary and Secondary Schools across the state, governor Shettima has also released funds which were judiciously utilized towards reconstruction of destroyed Churches in Hawul, Askira Uba among other council areas.
She also cited the setting up of a State University along Maiduguri- Kano road, reconstruction of Sir Kashim Ibrahim College of Education, Ramat Polytechnic, Government College, Arabic College and Model Primary and Secondary Schools fully equipped with air- conditioners and Information and Communication Technology (ICT) gadgets in most of the Council Areas by the present administration as remarkable achievement in the history of the state which hitherto suffered the evil minds of insurgents.
Her words: "I am very happy about this government under the leadership of governor Kashim Shettima who is always committed to revamp the education sector in the state.
" I am glad to inform you that Pakilama Primary School which is one of the neglected schools in Hawul is amongst those undergoing massive transformation. The schools has been in existence since 1970s without adequate classrooms and teaching materials, but this government through the Universal Basic Education Board's interventions is now giving it a new face.
"If you go to Pakilama now, you will see how construction work is ongoing at high speed to see that pupils have access to basic and qualitative Education. I have nothing to say but to give credit to our Governor Kashim Shettima, and congratulate the people of Hawul and Borno in general". Dibal said.
On why she want to contest in the forthcoming 2019 general elections, Dibal said, " It is now time for Women to play their own part in Hawul", insisting that, most of those elected failed the electorates, and she has all it takes to represent them at the State Assembly through purposeful and selfless service to humanity.
en
SOURCE :The Nigerian Voice (local news)