Borno Residents React to Military's Placement of N3Million on Shekau as the BHT Group Leader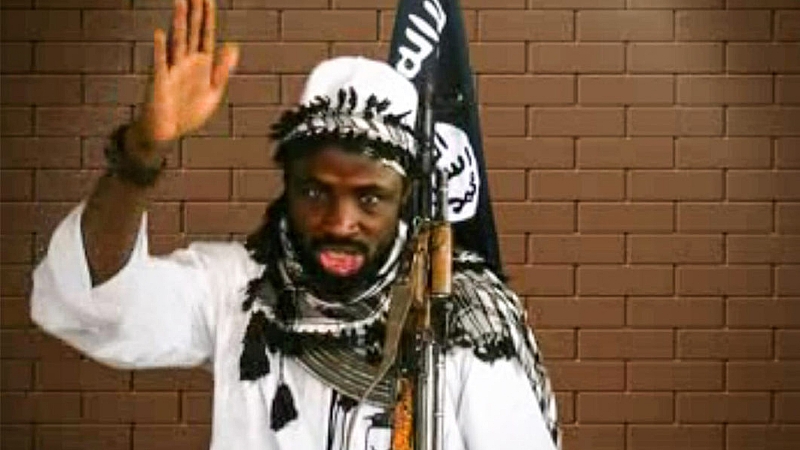 The placement of N3 million bounty by the Nigerian for anybody who has reliable information that will lead to the arrest of Boko Haram Terrorist Group Leader, Abubakar Shekau dead or alive generated lot of confusion and comments from the Borno residents. Our Maiduguri Correspond bent, AHMED ABU reports:
Alhaji Danlami Tanko, a resident of Hausari ward Maiduguri said that "the amount placed on the BHT group leader, Abubakar Shekau is too small, suggesting that, it could have been 20 million or more hence N20 million will not be bad".
He said based on the magnitude of the crimes Shekau has committed and the level of devastation the BHT has effected on both the public and private property, placing more money could instigate or influence quick response from the public.
Adamu Kabiru, a driver shuttling Post office area and Baga or Customs area said," the problem is not about the information we hear about Shekau but the reward for someone to come out and disclose his hiding place or to arrest shekau or his whereabout."
"There is need for more reward or heavy money to entice Nigerians to do that and many Nigerians are already in the doubt as to whether shekau is dead or alive.
"We know the real Shekau is not death hence if he is death, there is no need for another person or BHT group leader to come out and say he is Shekau to terrorise the public.
"The military should do something rather than just mere N3 million when the criminal can afford or offer more than N3 million to get himself hidden even in Borno or north and Nigeria without going any where as the military envisaged", Kabiru said.
Ahmed Mohammed , civil servant with the state government's ministry of works said, " on my part, to me it is insensitive, The Nigerian Military had severally announced that the Boko Haram Leader is dead."
"And if you could remember last time Shekau and other members of the sect have bounty on their head. Shekau with a bounty of 50 million naira for any information that lead to his arrest that time. Now the military again placed N 3 million.
" I think even if someone has the information of his whereabouts fo N3 million naira only it seems like a joke to everyone," Ahmed said.
Tina Daniel CPVs IPCR who was Pathetic about the situation said, "
I think that either the military or the government is playing with this issue. Shekau is now more than a cat with nine lives cos each time they say he is injured or barely escape from death you see him resurface in another video I think placing a ransom on him is a wise decision so that his manhunt will be made serious"
A media consultant based in Maiduguri , Mr. Jacob Moses said, "Go to their earlier bounty seeking for Shekau, even though it appears they are fooling all and sundry after saying that Shekau is dead since.".
Hajiya Fati Abatcha CPVs IPCR also said that, "There is a little misplacement of information elsewhere rather is a sort of connivance of intentionally playing with our mind by the military".
One John Okonkwo, a business man based in Baga road, Maiduguri said, this N3 million price or reward the military is ow placing on the BHT leader Shekau is very small arguing that, shekau himself can give out more than N20 or N30 million to someone not to disclose his identity or whereabouts".
"So, the N3 million placed by the Nigerian military is very small to influence or entice Nigerians to Reveal or disclose the where about of Abubakar Shekau based on the gravity and sensitivity of the offences and person, especially, RBIs sponsoring him" Okonkwo said.
He suggested that something more tangible should be used like N30 or N50 million pointing out that, with this kind of incentives, immediately Nigerians will be triggered to disclose his whereabout or hideout that will lead to his arrest dead or alive.
John added that it is true that in the past, the military had announced that shekau was killed in a battle or exchange of heavy fire and bombardment leading to his paralysis but today the same Nigerian military are placing N3 million on information about his whereabout.
He argued that the public are confused and wonder which of the shekau again. Is it Shekau number one or number two or three or four. So, the public still begin to wonder whether Shekau is dead or alive.
But Abubakar Mohammed of the UMTH said ," the name Shekau within the boko haram group means name not person as the group uses it as a leader name not in person hence the first Shekau is death as well the second Shekau and this present Shekau could be the third or fourth Shekau.
Mohammed added that in the past, the Nigerian military have announced that Shekau has been killed so there can not be another Shekau except his name sake not him in person as their leader, he argued .
He maintained that a Shekau was first said to have been killed in Cameroon Republic border town two years ago after the Ngoshe of Gwoza LGA hit or battle between the military and the insurgents while the second was killed and shown during the Konduga battle between the boko Haram terrorists and soldiers and the present Shekau must be the one attacked in Damboa recently and seemed to be incapacitated rolling in chair as shown on the you tube.
While others argued that the same Shekau attacked and wounded can not be on the run now in woman dress."
en
SOURCE :The Nigerian Voice (opinions)