Borno To Construct Dikwa-Gamboru Ngala Road at N6.2 Billion..Acquires 1.7 Billion Property, Installs 28 Locations Traffic Light in Maiduguri CityWorth N300 Million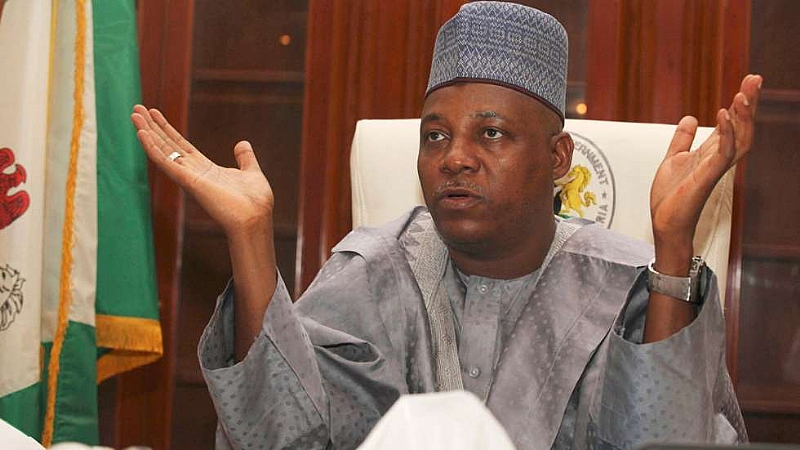 By Ahmed Abu, The Nigerian Voice, Maiduguri
The Borno State Government is to construct the abandoned Dikwa-Gamboru Ngala Federal Road at the cost of N6.2 billion this year 2018.
Property worth N1.7 billion have also been acquired by the Borno state government within and outside the state capital Maiduguri for various public use by the state government.
The State Commissioner of Works and Transport, Alhaji Adamu Lawan disclosed this Thursday at an annual end of year press briefing in assessing the achievements of the ministry in 2017.
He further said that the state government has allocated N300 million to the ministry for the installation of traffic lights at 28 designated locations within the state capital Maiduguri city this year while the 8 traffic lights installed since last year were on test ground by the contractors.
Alhaji Lawan added that the state government was actually renting office accommodation in Abuja the nations capital until Governor Kashim Shettima acquired a building worth N450 million, renovated and furnished it with modern facilities worth N200 million to house the Borno State Laison Office Abuja.
The commissioner noted also that about N44 million was monthly being expended on the maintenance of street lights across the state capital Maiduguri including fueling, services, security personnel salaries and allowances among others.
He explained further that the governor has released N1 billion so far for the procurement of materials, machineries and equipments to be used for the construction of Dikwa-Gamboru Ngala road that was awarded to CGC Nigeria Limited in 2010 and abandoned.
According to him, the Federal Ministry of Works, Housing, Power and Transport has signed an MOU to revoke the contract and hands over the work to the Borno state government where the Borno State Road Maintenance Agency BORMA will execute the project at the cost of N6.2 billion including the road linking Gamboru Ngala and Rann, the headquarters of Kala Balge LGA of Borno state.
He expanded that a property was acquired at Gomari Airport along Kano Jos road for conversion into a model school, another was acquired and allocated to SEMA along Kashim Ibrahim way Maiduguri, NITEL Territorial Headquarters around post office was acquired for ICT complex.
Others he said include Kandara Palace Hotel/Derive Hospital was acquired to be converted as a model school, a property at new GRA was also acquired and converted into Government Lodge, property opposite Peugeot Workshop along old airport road was acquired and converted to El Kanemi Warriors Football Staff Quarters.
While Barrister M.T Monguno house behind Barwee hotels was acquired and converted as Staff Quarters of the Gomari new model school and Kanuri Transport property along Kano road opposite Mai Deribe Hospital was acquired and converted to staff quarters of the teachers of the new model school under construction at the former Deribe Hospital.
en
SOURCE :The Nigerian Voice (business)