Breaking News: Panic In Maiduguri City As Boko Haram Terrorists Attempts to Enter the City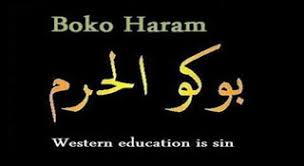 By Ahmed Abu, The Nigerian Voice, Maiduguri
Residents of Maiduguri city are under intense panic as the news of imminent invassion by the Boko Haram Terrorist group circulates around.
According to our reporter on ground, the outlawed group attempted to infiltrate the city through Molai village at the outskirts of the city, along Damboa Biu road this night. Heavy sounds of shooting and sporadic gunshots dominates the area. Military helicopters are seen overflying the area.
Meanwhile, the military have relased a statement requesting the public not to panic but remain at home as the situation is under control.
"The general public is please requested not to panic and discountenance rumours of Boko Haram's presence.
You are further enjoined to please remain at home and be vigilant. The security situation in MAIDUGURI is under control". The release was signed by Colonel Kingsley Samuel, Deputy Director Army Public. Relations.
en
SOURCE :The Nigerian Voice (local news)