Brutality Caused And Fought By People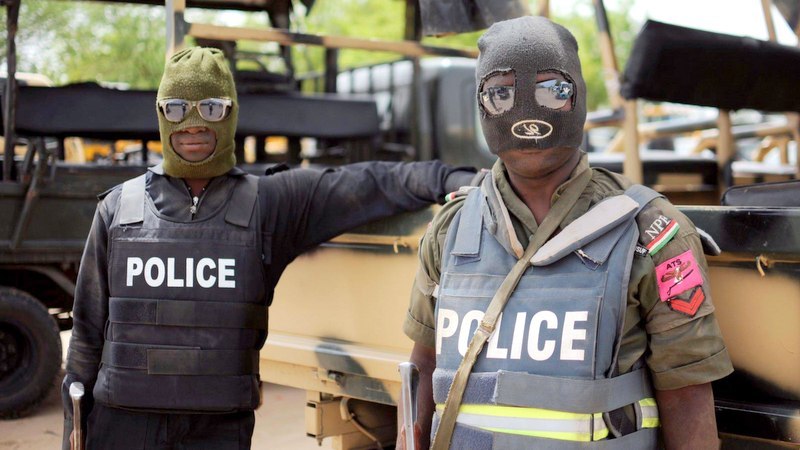 Not until when we treat the root cause of issues and not alluring and attractive petals of problems, we might likely not feel relief from the many problems that pose threats to our nation. One thing I've come to understand about Nigerians is that they know what is right, but they always find the right things too hard to bear or too tedious to achieve; the story of a developing nation. There has been a good number of comments flying in from everywhere on the issue of Special Anti-Robbery Squad (SARS) brutality. I suppose it is still finding air to breathe because another issue isn't up yet. The picture of Mr. President wearing a sneaker different from the one some concerned Nigerians know him with, isn't heavy enough to shift the attention of Nigerians away from the ongoing movement against SARS Brutality. It's just like that for us, we want to get everything all done at once, the reason we are today competing with the world's most developed nations.
Ask me what works in Nigeria, and see me think so deep, until I can confidently tell you nothing exactly works in this nation. Once, I was at a magazine launch in the prestigious University of Ilorin, and the speaker at the programme, who happens to be the ambassador of Australia to Nigeria, asserted that Nigerians are very hard-working. No doubt, you either take it or leave it. Nigerians are industrious. In a country where practically nothing works, you still find people grinding hard, trying hard to put something on their table, yeah, something, if not just anything, you still now have a division that is setup to protect the interest of the citizenry, now making the already hard life for Nigerians more difficult. Even a merciless person who say why!
It was quite surprising seeing celebrities join the hash tag EndSarsBrutality on twitter, it made me ask myself if they had also experienced the harassment average Nigerians enjoy from time to time, or maybe they are just trying to give the move a popular voice, whatever this case is or looks like, they are also saying no to disrespect of human rights, ugly exploitations and inhumane attitudes. Why should a body setup to protect the interest of people now make life unbearable for them? As incidents with a number of people suggests! However, have we sat down to ask ourselves this question, is it actually about SARS as a division of Nigerian Police Force? Or should we just throw all the blames on Nigerian Police Force itself? Even when we are sure it would never take the blames like Akon did tell us in one of his sold out songs.
If I may ask, what forms SARS? Not to go on with more questions, SARS and Nigerian Police Force is formed by people, looks like something we all know, but haven't critically considered. How about if the division gets reshuffled or restructured, and the brutality we all have been complaining about doesn't change, what do we do? If there would probably be a reshuffle, isn't it within the force in question that the new hands would be selected? Invariably, the force and its divisions aren't the problem, but those who form the force, the people!
We were in class some weeks back, and one of our lectures was of the stance that this nation would get it right when her people are ready to change. The people have constantly been the ones resisting change, were we to have Buharis leading all sectors in Nigeria, it's quite possible noting changes, because the development, growth, progress and advancement of this nation, solely lies in the hands of the people, we know this as Nigerians but it's always too real to be true. It's quite true that there has been a number of brutality cases connected to SARS, but would this proven assertion help us shy away from the fact that this same division has once been fairly upright, discharging its responsibilities to the fullest, and standing gallantly to ensure the aims and objectives of setting it up are achieved. Even at a time like this, don't we still have members of this division who are guided by the ethics of their profession? If things would work out in this nation, it's left to the people to decide. The people and people alone are the forces of progress against brutality of all sorts.
Tijani Sheriffdeen is an undergraduate student. Tweets at docshe_42.
en
SOURCE :The Nigerian Voice (opinions)