Buhari: A black market product turning sour.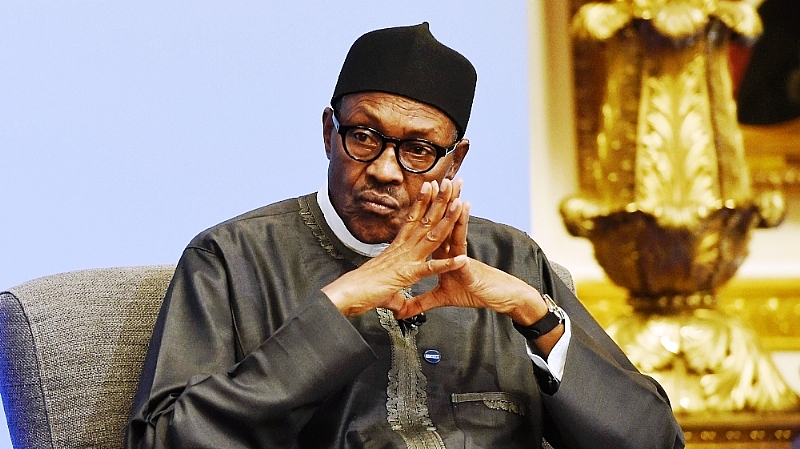 The term 'black market' is popular in our oil sector especially during scarcity. It is an abnormal window where buyers and sellers meet. It is a situation where the buyers are unsure of what they're buying.
The same analogy can be likened to emergence of Buhari as President of the most populous black nation in 2015.
Let me shock you with this, 95% of political elites that supported Buhari's emergence were in the know of his level of competence and capacity. But they ignored the truth and brought him to Aso rock just because of one factor; "Buhari is political winning tool to remove Jonathan".
Immediately Buhari ascended Aso throne, his cliques popularly called the cabals hijacked power from him. They are not only dictating the tunes but dishing out orders to cabinet members and the likes.
Buhari willingly submitted to them since he knew he lacked everything called modern leadership skillsets for a pluralistic clime. This was worsened by his old age illness that made him to give 90% of his time to health treatment.
It is so unfortunate that same political elites and social media warlords are now playing on our intelligence by rendering series of apology for misleading the innocent public.
It seems they were blindfolded in their mental faculty to support this tsunami mission or they were enslaved by political demons to take Nigeria backward.
As for me, President Buhari has not disappointed me in any form, his best cannot be more than this as he also claimed. He is a grandmaster of nepotism cum tribalism.
President Buhari is a sectional leader and religion bigotry whose solely aim is to complete Uthman Dan Fodio agenda. He is an arch enemy of rule of law with much interest in conducting no free and fair election. He reigns in deception and propaganda.
He is a novice in managing economy and he is not ready to utilize others brain. He is a professional dictator cum ordained tyrant. An apostle of corruption in the kingdom of a party blessed with lies and propaganda. Many are still wondering how such a man with these credentials became President of the most populous black nation.
Let us leave that for another day, what is before us now is the future of Nigeria. We all need to come together and rescue the soul of Nigeria from moribund path is taking. We should place a demand on our political elites to allow best of their best emerge as flag bearers across all political platforms.
Beside this, they should subscribe to workable templates for all arms and tiers of government as the current templates are not working. If we don't do this and put our best to saddle the ship, they might be enslaved by same rhetorics.
To our political elites, please don't put us between devil and deep blue sea in 2019, Nigerians deserve good governance.
Ifedayo Obi,
Lead Partner, Good Governance Advocates
en
SOURCE :The Nigerian Voice (opinions)