Buhari Absent At FEC But Present In Governance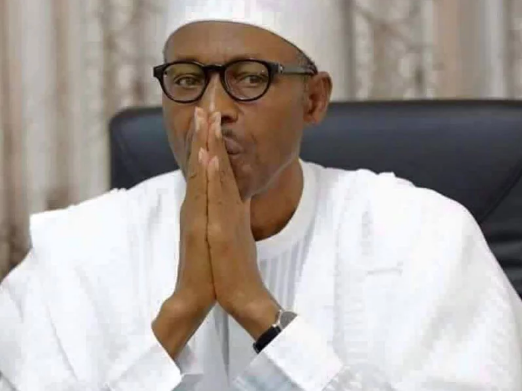 It is public knowledge that President Muhammadu Buhari did not make the Federal Executive Council (FEC) meeting on Wednesday.
For three consecutive Wednesdays, the president did not show up for the FEC meeting and Nigerians have begun to ask questions with some offering answers that suits their interpretations of the occurrence.
Those genuinely concerned have advised the President to take his time and rest so that he would fully recover before continuing with task of governance , but some with selfish intentions, have advocated a drastic measure that would suit their interests, calling on the President to resign.
Information Minister Lai Mohammed, not one to shy away from giving an accurate report of the condition of the President, has explained that there is nothing to worry about and that the commander-in-chief of the Nigerian Armed Forces has only decided to take a rest from official functions on the advice of his doctors.
While addressing State House correspondents after a meeting of the FEC on Wednesday, Lai said the President only chose today to rest on that particular day and recalled that he was in his office the previous day.
"He is taking his doctors' advice so that he can fully recover," the minister said.
The President's wife, Aisha, who is also in a position to know equally, dismissed fears expressed in certain quarters saying the President's condition is nowhere near the pitiable state some would want us to imagine.
The wife of the president is equally know for her frankness and sincerity even when the matter is about her family members and she did not hide it when she felt that those who contributed to the success of the current administration were being left out.
At that time, she was applauded because her views appeared confrontational, but now that her candour is giving a positive image of the President, many have tend to ignore her verdict.
But aside the two, recall also that on Tuesday, it was reported by many Nigerian media organizations that the President was in office and that he even met with the minister of justice as well as the managing director of the Nigeria National Petroleum Corporation (NNPC).
This report which has not been controverted by any of the organs of the media that carried the story, is now being questioned on the basis that no picture of the said meeting was made available to the public, forgetting that not all functions within the villa are for press coverage.
When the president did not turn up as expected at the FEC meeting as reported, the cynics got a slice of what they were hoping for and could no longer be appeased. For the president to have preferred to listen to his doctor's advice is for them, enough proof that he is on life support.
But what an irony. These are the same people that will not let their loved ones do anything contrary to a physician's advice.
For as long as one can remember, it has been the better side of caution for people not to question the advice of their physician even if it all other issues point to the contrary.
Is it therefore not surprising that some would now be expecting Baba to defy his doctor just to prove a point?
A one day break, by all standards is usually not too much to allow for an employer to grant an ailing staff. One wonders why the case of Buhari should be different.
Much as Lai Mohammed's explanation has sufficed, there are others who would want to subject it to further scrutiny in order to rubbish the fact and logic in the statement just to stretch forth their earlier position and bad wishes for the president.
It is well known that there are some who are praying for the worst to happen to the Nigerian president in their calculation that they stand to benefit if there is a change of guards at the villa. They were the ones that sponsored all sorts of reports about the president when he was in the UK. They forget that power belongs to God and He alone can give or take.
In further attempts to heat the polity, some have come up with mischievous comparisons between what happened between 2009 to 2010 when then president Umaru Yar'Adua took ill and was flown abroad for treatment and what is happening now.
Commentators like Femi Fani- Kayode seeking for an occasion tried to draw more parallels between the two dispensations.
But how mischievous can some people be.
The situation under question is neither similar not comparable to what happened in the Yar'Adua era in the sense that there is no concealment in the present circumstance and Nigerians are fully aware that of the President's condition having himself admitted to them on his return from the UK that he had been never been this ill.
Another thing is the veracity of all the facts in the narrative. When the President was in the UK, he called several persons to either felicitate with them or condole with them over the loss of loved ones. Though he spoke with like former head of state, Yakubu Gowon are not known to condone frivolity that it can be imagined that they could have been manipulated to act to a script. Later, he was placed on speakerphone while speaking to a live audience in kano through the governor's cell phone. Even Fani-Kayode would admit that was not the voice of his brother.
When he came back, the whole world saw him walking on his feet via live television and spoke with the presence of mind that registered how sound he was. So there is nothing hidden about it.
It has been stated previously that the president is human and like all mortals is subject to certain vagaries that affect every living being which include the tendency to fall sick
But in a reassuring way, President Buhari has been able to show that he remains the man for the job as he has despite the distractions kept his eye on the ball and has not allowed the challenges to affect his passion to steer the affairs of the nation in such a way that would benefit the common man.
It was while all these were going on, when people were saying he is being fed through a tube that the exchange rate improved in favour of the naira and it was during this period that the whistle blower policy became effective to the extent that millions of dollars and other hard currencies were recovered in the apartments of those who looted the economy during the previous administrations.
Within this period also, the Boko Haram had tried in vain to re-launch their heinous activities and recapture territories to use as their operational base but were defeated and further degraded.
Also within this period, fuel supply remained at a constant and at a stable price. This is worth mentioning because there was a time when even with a 'healthy' president around, product availability and price kept playing see saw with Nigerians.
Also within the period, power supply increased to over 3,000 megawatts while efforts to consolidate and improve on generation have been fruitful.
Good evidence that the president is much in control of his government is the fact that all his men are working as a team and have continued to give their best with all sense of responsibility. Compare this with what happened during the contrived interim national government (ING) and you will get the picture that there is coordinating factor.
Another fact that cannot be ignored is that the president's body language has been very much present in all walks of life. This is manifest in the re-orientation of the average Nigerian to work hard and avoid corrupt tendencies.
This obviously has stayed the hands of many from corruption and introduced a new regime in the country where abstaining from corruption and exposing same has become the rule rather than the exception.
With such advantages of having the Buhari persona in command, it did not matter to many that he was absent as the FEC meeting. The activities of government have been at a full swing that his absence at the federal executive council meeting is not being noticed as it has become an insignificant development overlooked by well meaning Nigerians for the general good.
Odoma, a public affairs commentator contributed this piece from Abuja.
Source: The Nigerian Voice (opinions)