Buhari Clears Osinbajo To Reshuffle Cabinet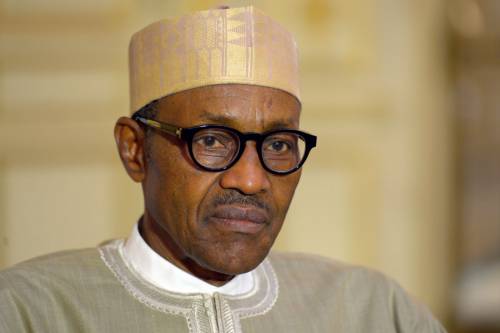 With less than two years to the end of the tenure of the current administration, President Muhammadu Buhari has given Acting President Yemi Osinbajo approval to reshuffle the cabinet if he so desires, INDEPENDENT has learnt.
This is following intense pressure on the acting president to carry out a major cabinet reshuffle to inject new blood into the administration to turnaround the ailing Nigeria's economy.
According to an impeccable source in the Office of the Acting President, Osinbajo received the blessings of his principal, President Buhari, to "effect changes in the cabinet if he feels there is need to do so" during their meeting in the United Kingdom (UK) on July 11 where the president is currently on medical vacation.
According to the source, "Though they have been communicating on phone frequently, the president asked the acting president to meet him in the UK. He not only asked him to swear in the two ministers who have been confirmed by the Senate, he also gave him the freedom to reshuffle the cabinet if he deems fit".
Though it took President Buhari more than six months to appoint his ministers, analysts saythe performance of many of the ministers have shown that they are square pegs in round holes while majority of them do not share the vision, objectives and aspirations of the President Buhari administration.
Earlier, in December 2016, a member of the Federal Executive Council (FEC), who is also part of the president's kitchen cabinet, had told INDEPENDENT that he is certain that President Buhari will carry out a cabinet reshuffle in January 2017. However, the president left the country for the UK on January 19 and returned on March 10.
Following his return, the president's health condition deteriorated and he left the country again on May 7, handing over the reins of power to Osinbajo. He is yet to return to the country since then.
Speaking on Saturday, after his media handlers paid him a visit in the UK, the president who has spent 98 days receiving medical attention, said although there is tremendous improvement in his health only his doctors would decide when he would return to Nigeria.
"I have learnt to obey my doctor's orders rather than be the one issuing the orders. Here, the doctor is absolutely in charge," Buhari was quoted as saying.
According to a presidency source, his doctors are not ready to do that anytime soon.
Though he has been granted full powers by the constitution and the president himself also had given permission for a cabinet reshuffle, Osinbajo, however, is hesitant about carrying out the cabinet reshuffle, apparently not to ruffle feathers and cause tension in the polity.
Our source, who said there is a likelihood that the acting president will effect the necessary changes, however, said he is holding widespread consultations within and outside the ruling All Progressives Congress (APC) on the way forward.
"The president himself realises the fact that time is running out and a lot still needs to be done for the government to win the people's trust again in 2019. There is no denying the fact that many of the ministers have not performed up to expectations and you can't blame the president for appointing them. He doesn't know many of them because they were recommended to him by party loyalists who worked for the party's victory in 2015.
"He has given the acting president the go-ahead. Let's see what happens in the coming days", he said.
Speaking with INDEPENDENT, Dr. Fredrick Fasehun, founder of the Oodua Peoples Congress (OPC), said though a rejigging of the Buhari cabinet is a necessity, the acting president seems incapacitated to carry it out because he is not given full powers to act.
He particularly singled out Babatunde Fashola, Minister of Power, Works and Housing, for being given too many portfolios which has rendered him ineffective.
"We made our views known when Fashola was made the Prime Minister. We said it didn't matter how much performance he had when he was governor of Lagos State, it shouldn't have been a decent thing to toss three ministries on him.
"That position has made him the minister above all other ministers. Here we are now, a prime minister among lesser mortals who are ministers. If we want to know how much performance he has given, wake up in the middle of the night and watch your environment.
"Fashola is my friend but I think giving an individual no matter how good he is, three key ministries is overdoing it. It's overkill. We have now seen what that overkill has done to us.
"Why has Osinbajo not been able to perform above expectations? Is it that he was made to act but unfortunately his acting was not accompanied with the transference of power? He is in a position but his position is not accompanied with the necessary power and that is why we are in this situation".
Yinka Odumakin, National Publicity Secretary of Afenifere, said Nigeria will not benefit anything from cabinet reshuffle as it is only a way of creating jobs for the loyalists of the APC government.
Odumakin, who said Nigeria has entered a terminal crisis, said the only solution out of the quagmire is to restructure the country.
"Whatever they like let them do. Either they reshuffle or they don't, it is clear that Nigeria has entered a terminal crisis and the only thing we can do is to rearrange the structure of this country.
"What they should do is to rearrange the structure of the country. The cabinet reshuffle is just creating job for the boys. It will not change anything".
Ajai Oladepo, a human rights activist, said though cabinet reshuffle is long overdue, there is nothing Osinbajo can do because his principal is still active on the scene.
He urged Osinbajo to wait for Buhari, who appointed the ministers, to come back and carry out the changes if he deems fit.
When reminded that Goodluck Jonathan carried out a cabinet reshuffle in May 2010 as acting president, he said Jonathan was able to do that because he knew that there was no way the late President Umaru Yar'Adua could have returned to power due to the deteriorating condition of his health.
"I think Osinbajo should wait and allow Buhari, who appointed the ministers to come and rejig them if he deems fit. He shouldn't allow them rope him into unnecessary controversy as some people may see it as an attempt to usurp power".
He also said contrary to the impression being given, Osinbajo has no full powers as acting president.
"He is acting president but not commander-in-chief. The C-in-C is in the UK. If they know he has full powers, they should allow him sit on the president's chair during FEC meetings", he said.
en
SOURCE :The Nigerian Voice (local news)