Buhari gives condition for Nigeria's restructuring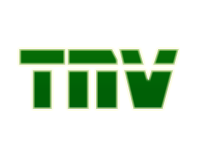 President Muhammadu Buhari said on Monday that he would be swayed by the agitators for restructuring when what Nigerians want on that score is properly articulated and made clear for all to understand.
The president aid that many Nigerians who have been calling for restructuring have been doing so without defining what the restructuring should be.
Buhari, who spoke during the interactive session with Nigerians living in France, said that the condition precedent for him on the restructuring clamour is that there should be proper definition of what Nigerians want before the government can delve into restructuring the country. Buhari who visited France for the the Peace Forum attended by about 70 world leaders in Paris, used the opportunity to meeting members of the Nigerian community, which was made up of Nigerian Diaspora Organization (NIDO), All Progressives Congress (APC) members in France, students and friends of Nigeria. The President answered questions ranging from restructuring, security, anti-corruption, education and opportunity for Nigerians in diaspora to vote in 2019 general elections.
The President said; "There are too many people talking lazily about restructuring in Nigeria. Unfortunately, people are not asking them individually what do they mean by restructuring? What form do they want restructuring to take?
"Do they want us to have something like the three regions we used to have? And now we have 36 states and the FCT. What form do they want? They are just talking loosely about restructuring.
"Let them define it and then we see how we can peacefully do it in the interest of Nigerians.
"They are just saying they want Nigeria restructured and they don't have the clue of what the form the restructuring should be.
"So, anybody who talks to you about restructuring in Nigeria, ask him what he means and the form he wants it to take."
en
SOURCE :The Nigerian Voice (local news)