Buhari has tried in the fight against corruption- Redeemers University's DVC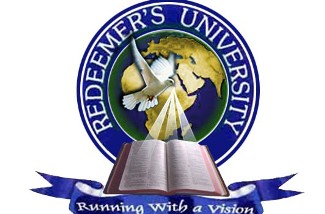 By Nofisat Marindoti, The Nigerian Voice, Osogbo
The Deputy Vice Chancellor, DVC, of Redeemers University in Ede, Osun State, Professor Kayode Adekanye, has argued that President Muhammad Buhari has tried and done well in the fight against corruption.
Adekanye who noted that although corruption is still in every facets of the country, said the country under the leadership of Buhari has however moved from its zero pace it used to be in the fight against corruption.
The Deputy Vice Chancellor said this at a debate competition organized by the institution's college of humanity on Tuesday.
According to him, "To a great extent, corruption has reduced in the country, people are stealing with caution now unlike before. Although we have not recovered 100%, we have been able to move from where we were.
"It will take years before we are able to get rid of corruption completely because it has eaten deep into every facets of the country. Look at the health sector, we are all aware of what happened at Aso Rock clinic recently. Money flows from the top but before it gets to the bottom, it has disappeared.
"And it is like that in the developed world too but not so pronounced because it has not eaten so deep but we have moved from the zero pace in the fight against corruption. "
Adekanye also urged the Nigerian Government not to just make laws but also have the will to implement it.
His words, "The will to implement laws is what we lack in Nigeria, the law is there but Government must have the will to implement it and it should be noted that the fight against corruption would not survive without that.
"Religious leaders and Traditional rulers also have a role to play in this fight. Instead of celebrating your church member who donated 20 million to the church or your neighbor that bought a new car, try to find out how he got the money. Our pastors shouldn't just be interested in getting money from their members." The Deputy Vice Chancellor added.
The competition was among the department of English, History and International Studies department and Theater Acts different department with English department emerging the winner.
In her remark, the Dean, College of Humanity, Prof. Mrs Adebola Adegbileja, said the event happened to be the first in the history of the university.
"Great Universities all over the world are known with great debating club, It develops one's mind, it develops one's public speaking skill and enhances our mind in plausible issues.
"We learn the act of persuasion, have the sense of delebration, thorough investigation and research and that is the reason we organised this competition." Adegbileja explained.
en
SOURCE :The Nigerian Voice (local news)