Buhari Increases Amnesty Programme's Budget By N35bn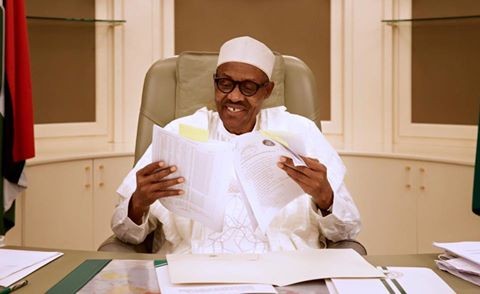 Source: thewillnigeria.com
SAN FRANCISCO, May 06, (THEWILL) – As a way of sustaining the new understanding between the federal government and oil-bearing communities of the Niger Delta, the President Muhammadu Buhari-led administration has released additional N35bn to step-up the Amnesty Programme in the oil-rich region.
Although the federal government had approved a N20bn allocation for the Amnesty Programme in the 2016 budget, the President has now raised the funds raising it to N55bn with a recent release of additional N30bn. Meanwhile, there is also a planned release of another N5bn later.
This was contained in a statement issued on Saturday by the Senior Special Assistant to the Vice President on Media and Publicity, Laolu Akande, who pointed out that the Amnesty Office has currently paid all ex-militants the backlog of their stipends up to the end of 2016.
According to the statement, "The release of the additional funds is coming after presidential level interactive engagements in the Niger Delta, where the Buhari administration has enunciated a New Vision for the oil-producing areas based on the presentation made by the Pan Niger Delta Forum, PANDEF, to the President when he received leaders and stakeholders from the region last November.
"Subsequently, the President asked his deputy, Vice President Yemi Osinbajo, SAN, to embark on a tour of the region that saw him visiting several oil-producing States in the country.
"Besides the monthly payment of about N65, 000 to N66,000 to the ex-militants, the funds would also go to the provision of reintegration activities under the Amnesty Programme including payment of tuition fees for beneficiaries from Niger Delta who are in post-secondary institutions at home and abroad, payment of in-training & hazard allowances and vocational training costs.
"There are also empowerment schemes and self-help, self-employment support funds, including provision of needed equipments by the Amnesty Office. Equally, the funds would also support the training of pilots, aviation engineers, technicians, and motor vehicles mechanics from the oil-producing communities.
"The Buhari administration reassures the Niger Delta communities of its unalloyed commitment to a faithful implementation of its promises made during the FG interactive engagement visits by the Vice President to different oil-producing communities
"Other promises made during the visits are currently at different stages of effective implementation, including the effective opening of the Maritime University, integration of illegal refiners under the concept of new Modular Refineries, resumption of all abandoned construction projects in the region, the Ogoni Clean-up, and several others.
"For instance the Maritime University is now on course to be opened before the end of the year as the presidency has already set the process in motion as announced yesterday. Other announcements are to follow as each of the commitments of the FG to the Niger Delta oil-producing communities reach advanced and implementation stages.
"Already there is an inter-ministerial group consisting of all relevant ministries, departments and agencies, MDAs of the FG, with the involvement of relevant State governments led by the Vice President that meets regularly to drive the different initiatives and ensure effective and ongoing implementation."
en
SOURCE :The Nigerian Voice (local news)