Buhari Media Organisation (bmo) Hails Fg On N150b Loan To Farmers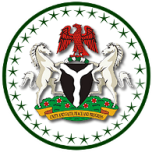 The Buhari Media Organisation (BMO) has hailed the Federal government for providing the enabling environment for Nigerian farmers to access N150bn loan under the Central Bank's Anchor Borrowers Programme in the last two years.
BMO, in statement signed by its Chairman Niyi Akinsiju and Secretary Cassidy Madueke said that this has put Nigeria on a strong path to reducing the importation of agricultural commodities that can easily be produced locally.
The group pointed out that it was aware that the programme has helped to boost local production of rice to the extent that it has saved Nigeria about $800 million in foreign exchange.
The media group however wants the CBN and the Bank of Agriculture to ensure that all loans are paid back in line with the terms and conditions attached to the credit facilities.
"It is gratifying to hear the warning by Minister of Agriculture, Audu Ogbeh that the federal government would not tolerate a situation where loans are not repaid.
"We expect that the CBN would ensure that anyone that benefits from the anchor borrowers fund has a responsibility to ensure that other farmers benefit too by repaying the loan as at when due."
The organization also wants the CBN and Bank of Agriculture to properly monitor the process especially at the state level, considering past experiences where non-farmers had more access to agriculture inputs than actual farmers.
"As the bank prepares to disburse the remaining N100bn set aside for the programme, it is necessary to monitor the process to ensure that only real farmers have access to the loans."
It wants the Agriculture Ministry to look at the possibility of working out a framework for small scale rural farmers especially those who may need funds below N1m to also have access to loans.
This, according to BMO, is because this particular group of farmers may not be able to meet the conditions of accessing loans from CBN's anchor borrowers programme.
en
SOURCE :The Nigerian Voice (local news)