Buhari's Cousin Speaks On Cabal In Presidency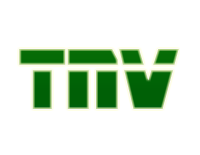 Source: thewillnigeria.com
SAN FRANCISCO, May 04, (THEWILL) – President Muhammadu Buhari's cousin, Adnan Na-Habu, who is the official spokesman for the family, has come to the defence of the Director-General of the Department of State Services, DSS, Lawal Daura and Buhari's nephew, Mamman Daura, both of whom are widely believed to be prominent members of the cabal purportedly governing the country by proxy.
He noted that the law allows the President to bring in whoever he thinks can make an impact on the mission and vision of government, pointing out that there is no leader in the country who does not have official and unofficial advisers.
Na-Habu, who maintained in an interview published by Daily Sun, that Daura is not doing anything outside his work as the DSS DG, added that the President's nephew, Mamman, has never interfered in the affair of anybody in the Buhari government.
Disclosing that Buhari shares many things in common with his nephew, he pointed out that it will be wrong and impossible to throw away one's relations or childhood friends just because a person has become the President or a governor.
His words, "People should understand that Lawal Daura is not just handpicked and put there. In fact, nobody in the security circle that does not know Lawal Daura. Having said that, he is doing his work and so people should understand this. I believe he is not doing anything outside his work. The fact that he is from Daura, is not be the issue, he is a Nigerian and possess all it takes to do the job.
"On Mallam Mamman Daura, people should understand that whenever you are in a position of authority, you must have some people you trust and can advise you personally. It is a tradition in Nigeria that, our leaders have official and unofficial advisers. You cannot tell me that there is any leader in Nigeria who does not have these advisers? But I don't know why Malam Mamman Daura stands out.
"Malam Mamman Daura has been a retired Civil servant and a business man all his life. He worked with New Nigerian Newspapers and rose to the rank of Managing Director, and later retired and established his business which is doing very well. He is a Chairman of Many Private and Public companies.
"Malam Mamman Daura, as a veteran Journalist, knows a lot about Nigerian politics. So by virtue of that he has all the requisite experience to advice someone. Having said that Mamman Daura is not officially appointed as an adviser, in other words, he is not an official of this government; I don't see reason people should always pick on the gentle man. Is it because of truthfulness, sincerity and honesty? Or Is it because of his intimacy with Mr. President? Let us be very fair to him and Mr. President.
"Malam Mamman has never interfered in the affairs of anybody in this government. Malam Mamman is a Nephew (son of the President eldest brother) to Mr. President and they grew up together, though he is older than President Muhammadu Buhari, and they share many things in common. If there is anybody with evidence that can prove to me that Mallam Mamman Daura did something wrong in this government, let him bring it forward."
The President's cousin, who went on to disclose that Buhari will present himself for re-election in 2019, stated that the health condition of the President should not give Nigerians any cause to worry, adding that the family would not waste time in asking Buhari to resign if there is anything that will make him incapable to govern Nigeria.
Source: The Nigerian Voice (local news)