Buhari's Government Landed Nigeria In Economic Recession — Pat Utomi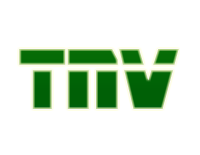 Source: thewillnigeria.com
BEVERLY HILLS, April 06, (THEWILL) – Renowned political economist, Prof Pat Utomi, has slammed the administration of President Muhammadu Buhari over the state of the economy, stating that those managing the affairs of the country lack the capacity for effective budget planning.
He spoke on Wednesday in Awka, the Anambra State capital, as guest lecturer at the Emmanuel Egbogah Budget Roundtable organised by the Business School of Nnamdi Azikiwe University.
Utomi, while disagreeing with the claim of government that the fall in oil prices caused the present economic recession, accused the Buhari administration of failing to preempt and predict the coming economic situation.
Speaking on the theme: 'Budget Processes in Nigeria: Challenges and Implications for National Development', he argued that if the government had been futuristic in budget planning and management of resources, it would have steered the country away from recession.
The former presidential candidate, who maintained that the Buhari administration lacked foresight, added that, "our major problem is that we lack planning and budget discipline.
"In beginning of a budgeting process, it must be matched with where the people are going; but beyond revenue and expenditure, budget has to do with discipline and execution.
"Those blaming fall in oil price were just bad managers. That was not the cause of this recession."
He also said the economic situation in the country was thrown up by the events of 1966 when a gang of soldiers hijacked the leadership of the country.
Utomi regretted that the same characters had remained in power since then in different guises.
SOURCE: The Nigerian Voice (local news)