Campaign With My Achievements, Okowa Tells Group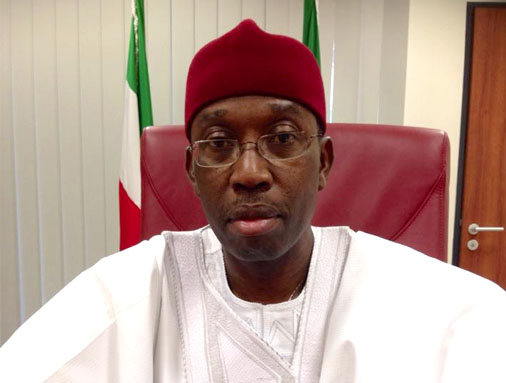 The Campaign Council of the Peoples' Democratic Party (PDP), Delta State chapter has been asked to spread the good news of the achievements of the state governor, Ifeanyi Okowa, to achieve success ahead of the 2019 gubernatorial election.
Okowa made the call Monday during the inauguration of members of the Campaign Council in government house, Asaba.
In his address, he pleaded with members of the campaign council that their campaigns should be issued based, as they are only allowed to discuss the achievements of his administration.
He said his administration has achieved a lot to warrant his reelection, stating that other states are beginning to buy into the idea of the Contributory Healthcare Scheme as a result of the success in Delta, "most abandoned projects within the state are on track for construction and the state government has cleared outstanding payments of contractors".
According to Okowa, "I believe that Delta State is a PDP State, I believe that we have enough projects to campaign with, so those who are planning to rig elections should know that our votes must count".
He also urged the campaign council to show humility and comradeship by reconciling with members who are aggrieved as a result of the primary election, emphasizing "this would bring about an all-inclusive campaign which will ensure favorable results for the party. If you go into the campaign with one mind, there is nothing that can stop us, there is a need for total reconciliation in our wards and local government areas" he asserted".
While he urged party members not to underrate the strength of the opposition party, he pleaded with nonmembers of the council to also have active participation in campaign for the party in their various constituencies.
Also, Chairman of PDP in Delta State, Barr Kingsley Esiso, urged the Campaign Council to ensure that campaigns are majorly undertaken in the grassroots, "We want grassroot based campaigns, campaigns at unit levels, we must tell our people what Governor Okowa has done for the past three years".
Chairman, Campaign Council, Prof Sam Oyovwaire on behalf of the members of the council appreciated the party for choosing them, promising to deliver through effective campaigns for the success of the party in the state, assuring that the personality of the Governor through his achievements would make it easy for a successful campaign.
en
SOURCE :The Nigerian Voice (politics)