Car business no longer lucrative due to high import tariff – Nwakwuoke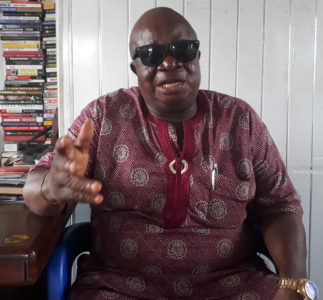 James Brown Nwakwuoke is the Chairman, United Berger Motor Dealers Association. In this interview with Shulammite ' Foyeku, he laments low business activities at the auto market due to high import tariff on vehicles. He also speaks on the need for government to review its ban on vehicle importation through land borders among other issues.
Excerpt:
How would you describe business activities at the auto market since the ban on importation of vehicles through land borders?
It has not been so easy with regards to car purchase and sales. Our business has been very dull, because we are not selling. Sometimes, in a week, we sell only two vehicles because of the cost. Most buyers are even afraid that vehicles sold here did not pay duty but to be frank with you, in this Berger auto market, you cannot see a single vehicle that did not pay duty.
Vehicles are too expensive because of the high duty we pay and there is no way we can bring in vehicle here that did not pay duty. If we clear a vehicle of N2million from the port here, when we sell, we don't make any profit because of the high tariff we pay for duty. We have been appealing to the federal government to reduce the tariff on vehicles so that we will stop patronising the Cotonou Port, although that has stopped. Since we know that we have a market of this nature established here in Nigeria which is the biggest car market in Africa, the eyes of the government are always on us. So anything that has to do with administration, we follow it up to make sure we don't have problem with the government, Customs and other law enforcement agencies. But reducing the tariff will help government generate more revenue and rather than smuggle vehicles through the borders because people want to avoid high duty payment, they will clear through our ports and government will generate more revenue. When you clear a vehicle you are supposed to sell N3million with almost N2million, how much are you going to sell it? Here in this market, we employ those washing cars.Young men who would have been on the street terrorising people are engaged here including women who have nothing to do to assist their respective homes to make ends meet. After deducting payment for their services, how much do we have left? It is a very funny situation. Government should reduce the tariff a little so that the whole concentration on our transaction will be based here.
Where do you clear your vehicles?
For now, we have decided to buy our vehicles from United States of America and clear through our ports. In modern times, cars are no longer a luxury item for most people, they are an absolute necessity. With the exception of some few public-transit friendly metro areas with central transit stations, it is pretty much impossible to survive anywhere in the United States these days without a car. If you are looking for buying the car then Stellam Auto Sales helps you for that.  But in Berger, we have stopped clearing from Cotonou. That business is no longer in existence here. I am the Chairman of dealers here and nobody can bring in vehicle cleared from Cotonou into our market here, we will not accept it. That is why you see people hanging along the street and selling their vehicles. As far as this market is concerned, we have stopped doing it. If there is any vehicle from Cotonou coming into this market, we won't allow it to cross the gate and if a dealer sells his vehicle that is not duty paid to anybody, and bring the name of United Berger motors to the mud, we will not take it lightly. If anyone short pays on duty and is caught, we would make sure that whatever problem the buyer has, the dealer bears it. Anything that has to do with cheating the federal Republic of Nigeria, we are against it. We don't bargain it. The President-General of United Berger who is also the Chairman of Lagos State Car Dealers Association will take it upon himself to take the person to the fraud unit of the police after paying the necessary fine. In Berger here, there is now a standing order that if your vehicle is not duly cleared, we will invite the customs to come and pick it because we have decided to work along with the federal government. There is no way somebody will bring in vehicle to the market and will not pay duty.
-Ships&Ports
en
SOURCE :The Nigerian Voice (business)