Cattle colony, not solution to Farmer-Herders clash –Omolade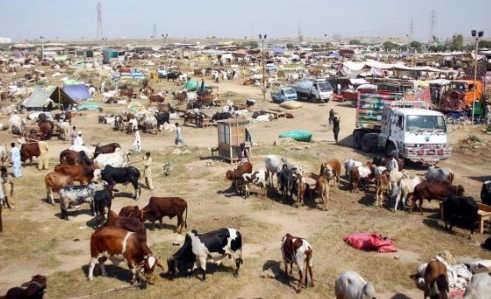 The Chief Executive Officer (CEO), Hakton Nigeria Limited, Akintunde Omolade has posited that cattle colony is not a lasting solution to the said farmers and herders clash in the country, revealing that the development that has left him vulnerable.
Omolade, who arrived Abuja recently after fleeing Jos, Plateau state over alleged threat to his life as a result of his advocacy against cattle colony, maintained that "Usually as a peaceful citizen of the country I used to discuss with some group of cattle owners and farmers on my own about the usefulness and safety peaceful coexistence in an attempt to end the violence perpetuated by terrorist masking themselves as Fulani herdsmen.
"You can rear your castles without causing destruction to any body's farm land. I discover that most times farmers and herders clash is caused because the herder's cattle graze on farm produce of farmers in the community," the business man explained.
He revealed that his involvement to restore and advocate for peace has earned him threat, as his life has been on the line following his advocate against cattle colony in the area (Darwa community).
"One night after one of those many talks on the need to kick against cattle colony i noticed that some guys were not pleased with my advocacy. That night around 2am I heard noise at the entrance of my door behold, it was one of the security men at my pure water factory who was seriously injured. We rushed him to the hospital where he was treated. And when I asked him about what happened last night, he stared at me and said 'Oga you have to leave this town because the people who attacked us were asking of where you live?," he added.
According to him, his refusal to tell them where I am or tell them where I live was the reason why they beat him up and nearly killed him? He said.
Asked what step he took observing that the situation is posing threat to life, the CEO said he reported to the police but never went back to the station since they demand that he comes with the injured man (security man) on his recovery.
"Unfortunately, the masked people threatening and looking for me before his recovery had invaded my house one night but before they gained access into my house I escaped through the back door and Since then I have not returned to my house because the threat has not stopped as information's I got from anonymous sources revealed that my factory and house have been destroyed, burnt and looted," he lamented
en
SOURCE :The Nigerian Voice (opinions)