CBN supplies $240m forex market, directs banks to pay cash over the counter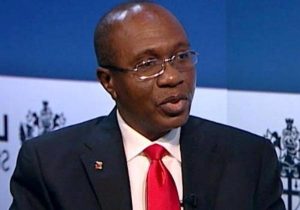 The Central Bank of Nigeria on Monday funneled the sum of $240 million into the foreign exchange market as it seeks to stabilise the Nigerian currency.
The Naira had strengthen over the past one month as the CBN has supplied enough dollars to satisfy the real demand while taking measures to speculators would be out of business.
The regulator released the sum of $90 million to meet requests for invisibles such as BTA/PTA, medical and school fees, which hitherto led to loud outcry by Nigerians who were frustrated by banks and BDCs when they needed forex for such transactions.
The Bank, also on the same day, offered a total of $150 million to authorized FOREX dealers in the interbank wholesale auction window.
According to Acting Director, Corporate Communications, Isaac Okorafor confirmed the figures, disclosing that the CBN had adjusted BDC sale days to Tuesdays only to reduce logistical difficulties.
He added that henceforth the apex Bank would sell $10,000 only to low-end forex dealers once a week.
According to Okorafor, in a bid to further ease the access of customers, the CBN has also directed all banks to pay cash over the counter to desiring foreign exchange customers.
 While urging the banks to oblige the genuine requests of customers, the spokesman advised customers to report any uncooperating bank to the CBN through available platforms.
It will be recalled that the CBN in the recent months has made offers and releases to the inter-bank foreign exchange market in its bid to sustain forex rule supply to different categories of users.
Okoroafor was optmimistic that the sum of $150 million offered to authorized FOREX dealers in the interbank wholesale window to meet the requests of genuine wholesale customers would be fully subscribed at the auction as was the case at the last auction on March 28, 2017.
SOURCE: The Nigerian Voice (business)