CBN targets 7.6m new accounts in 2018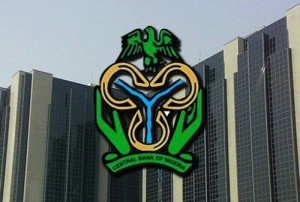 The Central Bank of Nigeria, CBN, said it is targeting about 7.6 million new bank accounts this year.
This mission is part of its efforts towards bringing more Nigerians into the banking system under the Financial Inclusion Strategy.
The CBN Abuja Branch Controller, Mrs. Elizabeth Agu, disclosed this to newsmen while inaugurating the Financial Inclusion States' Steering Committee, FISSCO, in Abuja, on Thursday.
According to her, the CBN had discussed details of the strategy with Deposit Money Banks, DMBs, and Microfinance banks. Agu added that the financial institutions were given specific targets in various states of the country with Lagos branches expected to open new 2,293,080 accounts.
Mrs. Agu said the apex bank had commenced the review of the strategy document for achieving required levels of financial inclusion in the country within the timeframe. The CBN is targeting 80 per cent adult inclusion in financial services by 2020. The review is expected to throw up major challenges and corrective options to be adopted to put Nigeria back on track of meeting the 20 per cent exclusion target by 2020.
She said, The bank is working on initiatives that are targeted at North East, North West and North Central zones of the country where exclusion rates are still very high. "We intend to hold stakeholders' workshops in those parts of the country to drill down on strategic measures that will give us quick results.
"The bank is also working on developing non-interest financial products for the region. We are conceptualizing ways and means to reach out to women whose culture and religion require specialized products and channels".
The CBN Abuja Controller informed members of the committee which comprised top officers of Deposit Money Banks branches in Abuja metropolis and representatives of key agencies that, CBN had evolved appropriate governance arrangements for the implementation of Financial Inclusion Strategy at all levels.
"We are therefore, inaugurating the Financial inclusion strategy State steering committee to be chaired by the CBN Branch Controller while the head of development finance office will serve as technical officer in the State/ committee" she said.
Responding, Permanent Secretary, Federal Capital Territory Administration (FCTA) represented by Mr. Abubakar Sanni Pai urged the CBN to create a common platform for stakeholders to contribute their views to achieve the National Financial Inclusion Strategy (NFIS).
Continuing he said "One of the ways to assist the masses to attain economic independence especially those at the bottom of the pyramid is to provide them adequate access to financial services in a convenient and affordable manner."
-(Emma Ikechukwu)
en
SOURCE :The Nigerian Voice (business)