Cement Company Of Northern Nigeria (ccnn) Appoints New Directors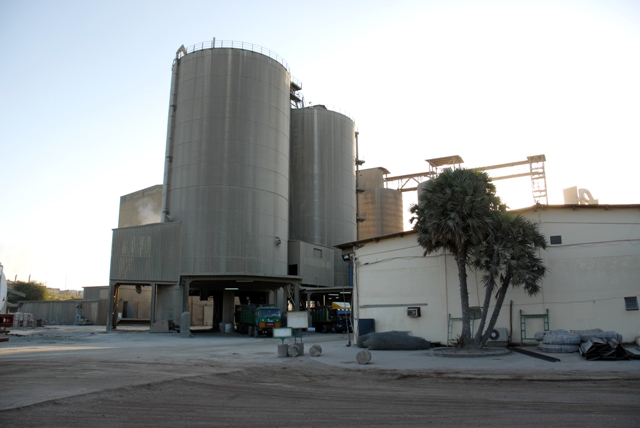 SOKOTO – 27jul2018: Cement Company of Northern Nigeria (CCNN) has announced the appointment of Senator KhairatAbdulrazaq-Gwadabe and Shehu Abubakar as Independent Directors and, Abbas Ahmad Gandi as a Non-Executive Director to its board effective July 12, 2018. These appointments were ratified during the company's recently held 39th Annual General Meeting in Sokoto.
Speaking on these appointments, Abdul Samad Rabiu, Chairman of the CCNN Board of Directors, said he was confident the new appointments would bring their wealth of experience and expertise to bear on the affairs of the CCNN board and are in line with the company's commitment to the best corporate governance practices.
According to Rabiu, "I am pleased to inform you that upon the recommendation of the Board of Directors of the Cement Company of Northern Nigeria (CCNN), Senator KhairatAbdulRazaq-Gwadabe and Shehu Abubakar have been appointed as independent directors. Abbas Ahmad Gandi has also been appointed as a Non-Executive Director to represent Sokoto State Government in the board."
PROFILES OF THE DIRECTORS
ALH. SHEHU ABUBAKAR
Shehu Abubakar had an extensive working career in the Banking Industry from 1987 to 2017 where he retired as an Executive Director of Keystone Bank Limited after putting in about 29 years in the Industry. He was also at different times a Director on the Boards of Global Bank of Liberia and KBL Health Care Limited. He holds a B.Sc. (Business Management) from Usman Danfodio University, Sokoto and an MBA from Ahmadu Bello University, Zaria and has attended many courses in the course of his career within and outside Nigeria at the Lagos Business School, Harvard Business School, Columbia Business School, Wharton Business School among others. AlhajiAbubakar has a wide range of experience in Strategy, Leadership and Executive Management, Customer Relations and Management and Corporate Finance among other things. Alhaji Shehu Abubakarwas appointed as an Independent Director on the Board of CCNN PLC on July 12, 2018.
SENATOR KHAIRAT ABDULRAZAQ-GWADABE
Senator KhairatAbdulRazaq-Gwadabe, is a Barrister-at-Law and a Solicitor of the Supreme Court of Nigeria and the Managing partner of A. Abdulrazaq& Co, a firm of Legal Practitioners and Notaries Public. She obtained a B.A in European Studies and Spanish from the University of Wolverhampton,England (1982) and Universidad Complutense in Madrid, Spain(1981). She holds an LL.B from the University of Buckingham in England (1984) and was called to the Nigerian Bar in 1986. She later obtained a Masters Degree in Law (LL.M) from the University of Lagos, Nigeria in 1992.
Senator AbdulRazaq-Gwadabe worked with the then Mobil Producing Nigeria as a Counsel in the Legal Department handling matters ranging from compensation matters resulting from oil spillage to internal legal advice on various issues to the company.
A former senator of the Federal Republic of Nigeria, She was elected as the first female Senator from Northern Nigeria in 1999 and the only Senator representing Abuja, the Federal Capital Territory (FCT). While in the Senate she chaired the Committees on Women Affairs and Youth Development; The Federal Capital Territory, and Primary Health and HIV/Aids. Senator Khairat Abdul-RazaqGwadabe was elected as Chairman of The Senators Forum in 2011 and in 2013 she was appointed as a member of the Presidential Advisory Committee on National Dialogue which recommended guidelines and procedure for holding the National Conference. Senator Khairatwas appointed as an Independent Director on the Board of CCNN PLC on July 12, 2018.
ALH. ABBAS AHMAD GANDI
Alhaji Abbas Ahmad Gandi qualified as a Chartered Secretary from Chelmer Institute of Higher Education Chelmsford, England (now Anglia Ruskin University) in 1974. He had an extensive working career that spanned over two decades and retired as Director General (Permanent Secretary) in the Sokoto State Civil Service. Alhaji Abbas was elected as a member of Constituent Assembly for the 1989 Constitution of the Federal Republic of Nigeria. On his return from the Constituent Assembly he was appointed as Sole administrator/Chairman of Yabo Local Government Council in Sokoto State. Alhaji Abbas attended so many courses at the Nigerian Institute of Management and the Administrative Staff College of Nigeria.
Currently, Alhaji Abbas is a member of the Governing Board of the Administrative Staff College of Nigeria, Badagry Lagos. On July 12, 2018, Alhaji Abbas Gandiwas appointed as Non-Executive Director of Cement Company of Northern Nigeria to represent Sokoto State Government on the Board.
en
SOURCE :The Nigerian Voice (local news)