Checkout Actress, Lizzy Anjorins's Expensive Wristwatch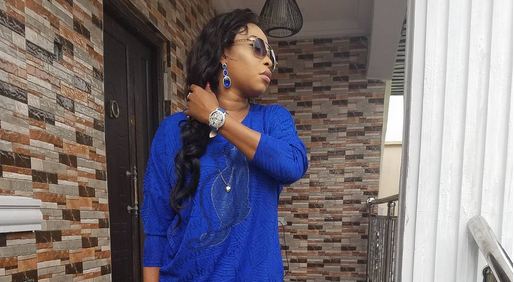 Source: Nathan Nathaniel Ekpo/Nollywoodgists.com
If you know you can't beat them, you better join them because time waits for no man and Nollywood actress, Lizzy Anjorin, Does not have that time to waste at all.
The actress has been enjoying a solo career and hey, she is not bothered whether she is being called for other jobs because she is doing fine with her career and other businesses.
Living the style of life she wants, she is not interested in what people say about her as she recently stepped out nicely dressed with an expensive wristwatch.
Dressed in a well fitted and nicely blend blue outfit with white bag and shoe, the actress made it known to her fans that one of the most expensive thing on her body happens to be her wristwatch and truly she has so much love for them though.
"The wristwatch is the most expensive item on this outfit can you guess the cheapest item on this outfit," she said.
SOURCE: The Nigerian Voice (lifestyle)