Checkout Actress, Rita Edochiea��s 1980 Throwback Photo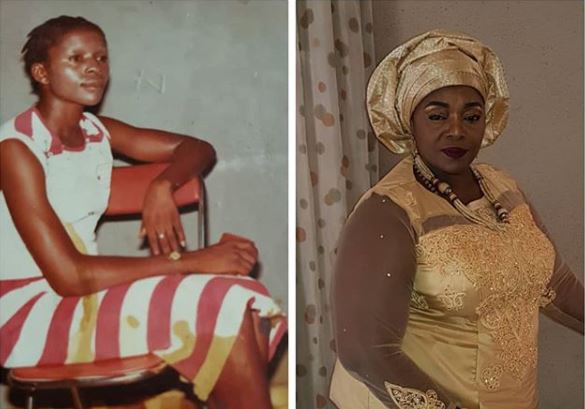 Source: Nathan Nathaniel Ekpo/Nollywoodgists.com
Wow, sometimes, we tend to wish that we can all turn back the hands of time to either become kids or be at some places we use to catch fun but that is not possible though.
It is always good to have memories of the past and also pray that God continue to guide us and put us in good and happy positions to care for others.
Nollywoood actress, Rita Edochie, we constantly be thankful to God for how well he has brought her but as a loving wife, mother and an actress who has to some extent become a role model to many as she shared her throwback photo of 1980 and now.
en