CHRISTIAN NJUKO: Police Releases Corpse To Family As CDHR Faults Police Report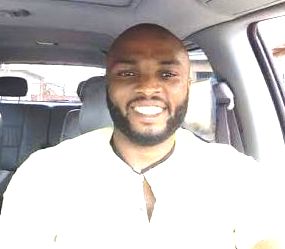 By Kenneth Orusi, The Nigerian Voice, Asaba
The family of late Christian Njuko, has been authorized by the police hierarchy in Delta State to go ahead with the burial rite of their deceased son who was allegedly murdered by police from Ekpan Division in Warri area of the state.
The State Commissioner of Police, Mohammed Mustafa, gave the order Tuesday after a meeting with the family in Asaba
Speaking with newsmen after the meeting, the counsel to the family, Barrister Kunle Edun, a former Vice President of the Nigerian Bar Association, Warri Chapter, stated that the meeting was occasioned by an earlier petition written by the family to the Police, demanding for a proper investigation into the circumstances surrounding the death of his client.
He however stated that the Police in their preliminary report was silent on whether his late client was an armed robber or whether there was a robbery incident in that area on the said day.
Barrister Kunle disclosed that the Commissioner of Police was not properly informed and therefore has been acting on the evidence at his disposal and therefore he promised that the family would go back and seek for evidences to prove the innocence of his late client as alleged by the Police
He also expressed his optimism that a thorough and unbiased investigation would be done and justice would prevail.
In his part, the Delta State Chairman, Committee for the Defence of Human Right (CDHR), Comrade Dr. Kehinde Taiga expressed his dissatisfaction on the report claiming that the Police contradicted itself in that report.
Comrade Taiga sighted instances whereby the Police in that report claimed that two suspected armed robbers ran towards the Solara car after firing at them (Police) and that led to them shooting at the car as against their earlier report that they (suspects) fired at the Police while still in the car.
He therefore challenged the Police to come up with a thorough and unbiased investigation and also to ensure that justice is given to the family of late Christian Njoku who was a vibrant member of CDHR before his death.
It would be recalled that late Christian Njoku, an indigene of Ebonyi State was said to have been purportedly murdered on the 18th of June along Jakpa Road Effurun in Uwvie Local Government Area of the State by a Police Patrol team from Ekpan Divisional Headquarters led by one Sergeant Wilson just less than five minutes after leaving his fiancée at home to quickly dash out to buy something alleging that he was a member of a suspected armed robbery gang who engaged the Police in a shootout.
en
SOURCE :The Nigerian Voice (local news)