Christians to participate actively in 2019 elections.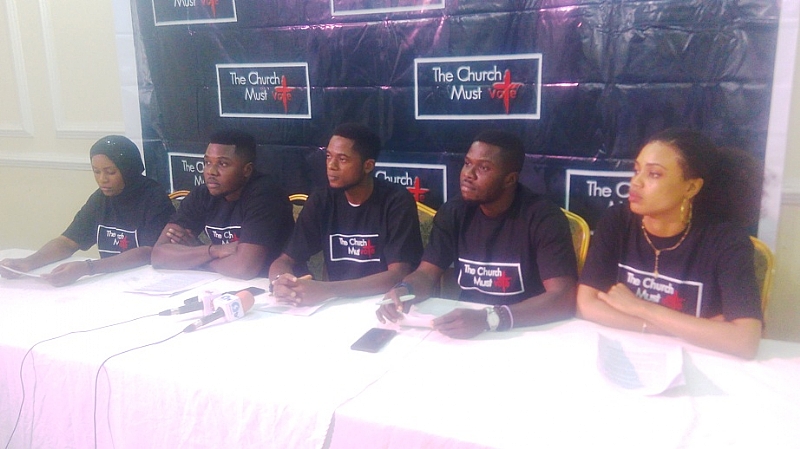 The Church Must Vote (CMV), an NGO on Thursday called on Christians in Nigeria to come out in masse and participate actively in the upcoming 2019 general elections.
Ikechukwu Nmor, Communication Manager, CMV, who made the call at a press briefing on Thursday in Abuja noted that research findings showed the massive underrepresention of voters who are Christians in the 2015 general elections.
Nmor said that as the 2019 general elections approaches, it is important that the elections and the outcome reflect a representative and inclusive decision of all demographics, age, gender and believes.
"The Nigeria Christian population, is estimated at about 50% is too important to let the affairs of the state to be decided by extremists.
According to him, the call is an interfaith call to moderate from other religions to come out in their numbers and vote.
"In Nigeria irrespective of age, ethnicity, career and education, the majority of citizens are first loyal to their faith before anyother identity.
" We live in a country where there are more churches and mosques than schools and offices yet there is no significant progress to validate the presence of religion.
"Most Christians in Nigeria hide behind the mask of praying for the nation and abstain from the dirty arena of politics , yet the church remained the most vocal critic of government.
"It is simply not enough to pray behind close doors and wait in sheer optimism for change or progress to be achieved so we say to our brothers and sisters in the Christian faith: vote and pray, vote and pray, vote and pray," he said.
Nmor therefore urged the church to go all out and get their Permanent Voters Card (PVC), turnout in masse and vote.
en
SOURCE :The Nigerian Voice (politics)