Chukwuemeka Eze's Allegations Against Abe, Childish And Laughable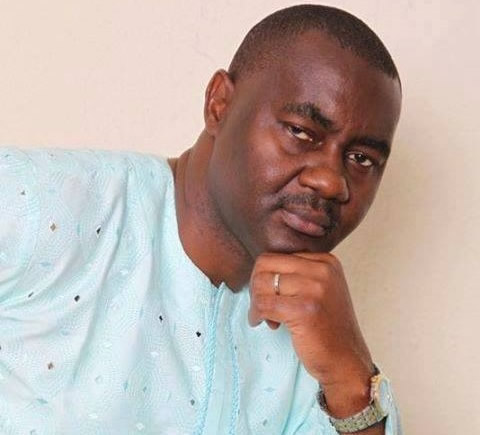 A frontline politician in Rivers State, Mr. Kuro Briggs has described the allegations made against Senator Magnus Abe by one Chief Eze Chukwuemeka Eze as childish and unfortunate.
Kuro in a statement in Port Harcourt said, ordinarily, it would have been needless to dignify Chief Eze with a response but for the tissue of lies and misinformation he has tried in vain to dish out to the public.
When a man like Chief Eze who should have known better concerning the reputation of Distinguished Senator Magnus Ngei Abe becomes an agent of misinformation, then it calls for concern.
It is important to state here that Senator Abe never worked against Dr. Dakuku Peterside before and during 2015 general election as Eze mischievously claimed.
It was reported by both International, Local and INEC monitors that the 2015 elections in Rivers State did not meet the standards of an election even by Nigerian standards.
Rivers people remember vividly that Abe himself was a candidate in that election and was a victim of the election like Peterside so how can Chief Eze come out four years later to blame Senator Abe for the outcome of the election?.
What did Abe do for himself that he did not do for Peterside?
Was it Abe that stopped the APC victory even in Opobo where Peterside himself comes from or Ikwerre Local Government where Amaechi comes from?
It is on record that Senator Abe campaigned vigorously for Peterside and indeed all APC candidates in the seven local government areas that make up his Senatorial District (Rivers South-East).
He (Abe) paid for and released jingles on radio and television in support of Peterside and all the other APC candidates.
I need not remind Eze that APC eventually got a reprieve in the courts, but Peterside lost at the Supreme Court. Was that also as a result of Senator Abe's sabotage?
In the rerun elections when voting was allowed, all APC candidates in Senator Abe's senatorial district including those opposed to Abe won overwhelmingly, while those in other senatorial zones failed to do as well, was that also Senator Abe's fault.
Chief Eze childishly argued that there was an agreement for Peterside to handover to Abe after eight years, really?
Abe is older than Peterside. Both hail from the same senatorial district. So how could there have been an agreement for a younger man to go first and handover to his elder from the same zone.
Abe is from a larger tribe Ogoni, Peterside is from Opobo, same place as High Chief Gabriel Toby, a former deputy governor of the state who ended his tenure in 2007.
So why should the Opobo marginalization be addressed before that of Ogoni?
What is Riverine? In Rivers State we have different tribal groups such as Igbani, Kalabari, Wakirike, Ogoni, Ikwerrre, Etche, Ogba etc.
These are distinct groups, so to lump everyone under a general group called upland or Riverine is simply mischief and we all know it. This justify the continued marginalization of the Ogoni people under the logic that because the Ikwerre people can represent the Ogoni people because they are both upland is also the same as arguing that the Kalabari has been Governor because a Wakirike son who is Riverine has been Governor.
However you look at it, Chief EZE's tissue of lies is childish, unfortunate, laughable and designed to sow seeds of discord, hatred and distrust within the APC family against Senator Abe.
At a time when men of Goodwill are making concerted efforts to mend fences and forge a common front and have one united party, Chief Eze has chosen to embark on a fruitless journey to create animosity and bitterness to satisfy his pay masters.
It will earn Chief Chukwuemeka Eze some self-worth to respect the achievements of people within the APC family who by dints of hard-work have attained respectable positions and carved a niche for themselves.
Nobody can stop a man whose time has come!
Signed:
MR. KURO BRIGGS,
APC Chieftain
August 3, 2018
en
SOURCE :The Nigerian Voice (local news)