Clark Defends Jonathan, Blames Obasanjo For All Problems Facing Nigeria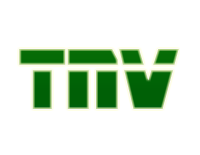 BEVERLY HILLS, May 04, (THEWILL) – One-time federal commissioner for Information, Chief Edwin Clark, has stated that the views expressed by former president Olusegun Obasanjo in the book: 'Against the Run of Play,' is a reflection of his hatred for Ijaw people, particularly former president Goodluck Jonathan.
Expressing anger over the comments credited to Obasanjo by the author of the book, Olusegun Adeniyi, he accused the former president of causing all the problems bedevilling Nigeria, adding that Obasanjo's comments in the new book were like a rehash of the negative things he had written in his own three-part memoir, 'My Watch'.
The Ijaw national leader, who came for Obasanjo in an in an open letter published on Wednesday, said, "You are the initiator of corruption in Nigeria. You masterminded it, legalised it and what corruption is today you caused it".
He continued that the former president had no moral grounds to cast aspersions on others when there are several scandalous issues hanging on his neck.
Part of the letter reads, "In your narration in Adeniyi's new book, there's nothing you said which you had not said in your despicable and false and self-aggrandised book containing assertions and character which you do not possess yet you are assassinating the character and libeling of patriotic and decent leaders and people of Nigeria including the innocent late President Yar'Adua and Jonathan.
"What character has a man who was a head of state and president of a country with over 180 million people and who is now 80 years old being accused by his own eldest son, Mr. Gbenga Obasanjo, of sleeping with his wife and thereby doubting the paternity of his children and leading to the divorce of the marriage of which you did not show any remorse.
"Your eldest daughter Senator Iyabo Obasanjo whom you alleged in your book: 'Under My Watch' that she was been used by the government to assassinate your character. Again I ask what character has this man. However, you concluded that Iyabo fell into the trap of the government because she has the same character as her mother.
"Jonathan was my candidate and I have a right to campaign for him and there was nothing that we said to infuriate or insult Nigerians as you are falsely and maliciously impressing on Nigerians. You said in Adeniyi's book that the late DSP Alamieyeseigha, former governor of Bayelsa State, whom you hated and destroyed, had no reason to say 'that there's no vacancy in Aso Rock' on 21st May 2013 when he was campaigning for Jonathan.
"Whereas another PDP leader from Niger State Governor Babangida Aliyu also stated on September 18, 2014 that there was no vacancy in Aso Rock when he was addressing youths of Niger State who wanted him to contest the Presidency. Whereas also in 2003, Chief Anthony Anenih also declared there was no vacancy in Aso Rock because you must be returned as President of Nigeria.
"The same Anenih told Atiku during his campaign for Jonathan in 2014 that there was no vacancy in Aso Rock in 2015. As Nigerians, we are free to campaign for any candidate we believe in whether he or she is from our ethnic nationality, from our zone, from our state or the same religion as us and or political party. This is the situation all over the world."
For referring to Jonathan as lacking "trust and honour," the elder statesman told Obasanjo that: "Nigerians who are worshipping you should re-examine themselves. What do they owe to you? You, who sold all national assets of Nigeria including the Nigerian shipping line, Nigerian Airways, Nitel, Nigeria houses and institutions, you sold everything except Aso Rock.
"You sold Delta Steel Company (DSC) through your son to the Indians who could not pay for it and manage it. Same thing you did with Ajaokuta Steel. So who are you to talk about corruption in Nigeria? You appointed your daughter as the director of a non-existing LNG in Olokola. You should re-examine yourself if you are well. No sane man will parade himself as an honest man when he knows that he is a corrupt man.
"You sold Nicon Nuga Hilton which became Transcorp Hilton to yourself and others against the advice given to you by your kitchen cabinet. You are a fellow who must not speak when decent Nigerians are speaking. You caused all the problems of Nigeria. You are the initiator of corruption in Nigeria. You masterminded it, legalised it and what corruption is today you caused it. And you pretend as if you are not corrupt. You corrupted the National Assembly then you turned round to call them armed robbers and thieves.
"What do you really want from Jonathan and the Ijaw people? Most of the various issues you raised in Olusegun Adeniyi's book, 'Against the Run of Play' are mere re-visitation of the many things you did and failed to do in your eight years of mis-governance," the former federal commissioner averred.
Source: The Nigerian Voice (local news)