Clock-In-System To Be Introduced Into Delta Civil Service In September — Bayoko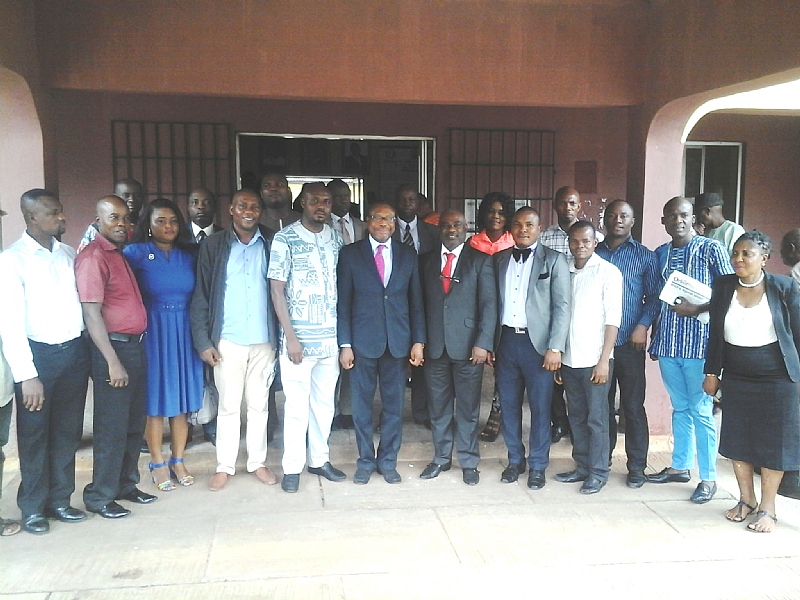 By Kenneth Orusi, The Nigerian Voice, Asaba
Barely 24 hours after the Delta State governor, Mr Ifeanyi Okowa, directed that the 530 civil servants in the state who falsify their retirement age or refused to appear before the Verification Committee on age discrepancy, date of birth and employment of public officers be expunged from the payroll immediately, the Head of Service (HoS), Mr Reginald Bayoko has disclosed that the clock-in-system introduced into the 25 local government councils would soon be introduced into the state civil service to checkmate irregularities in the system.
Speaking Wednesday when he received leaders and members of the Indigenous Correspondent Chapel (ICC), of the Nigeria Union of Journalists (NUJ), Delta State Council on a courtesy visit in his office in Asaba, the number one civil servant in the state revealed that the state governor has given him the go ahead to introduce the biometric attendance into the state workforce.
"Actually, the clock-in-system has taken place in the local government. In the state, we are projecting that it should be in place by September and in an audience we had with His Excellency yesterday, he reiterated the fact that we should get this thing in place. We are working towards that", he said.
Allaying fears of unscrupulous civil servants who would clock-in in the morning at resumption of work and abscond only to resurface at the close of work, Bayoko said, "the system has been designed in such a way that when it becomes fully on stream, it is not just that one clocks-in in the morning that is why they say clock-in, clock-out but the in-between clocking is what we are keeping to our chests now".
"It is not a question of saying you just clocked-in in the morning and you clock-out in the evening or at close of work but in-between there will be several clock-in sections and it will determine those of us who come and stay in the office and those who just decides to come in and leave and come and clock-out at the end of the day".
He said the visit was an encouragement for the management staff to do more in their quest to cleanse the service of ill-fated elements, "it is spring board for us to do better", even as he urged journalists to give maximum support to the state governor on their reportage of the policies and programmes of the Okowa-led administration.
Earlier, chairman of Indigenous Correspondent Chapel, Comrade Barth Ozah, had expressed fears over irregularities in the activities of civil servants who come to work at will.
en
SOURCE :The Nigerian Voice (local news)