Conte satisfied with 3-0 win over West Brom, but asserts Chelsea can play better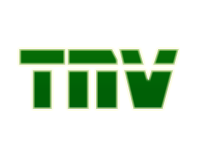 After back-to-back three-goal losses, Chelsea responded with an ultimately straightforward three-goal win over West Bromwich Albion on Monday night. The much-needed three points ensured that Cheslea remained in the thick of the top four race, which sees second-place Manchester United and fifth-place Tottenham Hotspur separated by just four points with eleven games left in the season.
It wasn't a perfect peformance from the Blues, and if Jay Rodriguez doesn't rush his shot when gifted a chance by Victor Moses, perhaps we'd be looking at a very different outcome right now. Margins can be very small in football, after all. But Chelsea did settle down after a shaky start, with Eden Hazard once again taking center stage, Olivier Giroud playing well on his full debut, and even the defense showing some solidity after the initial concerns.
Afterwards, Conte reassured that this performance against the Premier League's worst team was far from Chelsea's best, but given the low confidence levels after the past month and a half, the win was satisfactory indeed.
Once the goals started flowing, the mood palpably improved, which now hopefully will be leveraged into another straightforward win in the FA Cup against Hull City on Friday before the massive test of Barcelona awaits on Tuesday.
Those European nights at the Bridge are always special, and with the stadium in full support of the team, anything is possible.
en
SOURCE :The Nigerian Voice (local news)