Controversial Singer, Maheeda Advises Ladies to Learn a Trade and not follow her Line of Business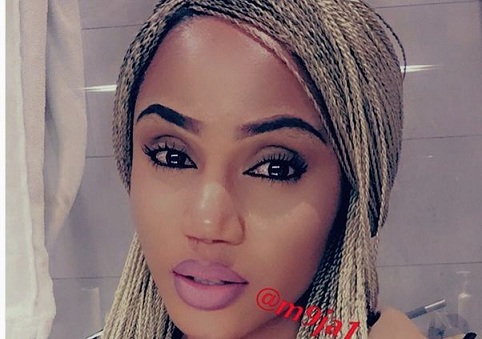 Source: Nathan Nathaniel Ekpo/Nollywoodgists.com
For those of you who might have had this strong dislike for controversial singer, Maheeda, then it's time to have a change of heart towards her because she sure has some good morals in her.
Despite what she does for a living, Maheeda, has recently proved that a book should not be judged by its cover rather, one should take a close look before concluding.
Maheeda got applauded by many after she shared some personal thoughts on how tto be a good and independent lady that will be able to command respect.
She advised ladies who are not opportune to go to school like her to keep pushing themselves harder and possibly learn a trade that will make them depend on themselves instead of a man.
In her words, "I would want to say go to school but that's for a different set of young ladies, the ones that have people to send them to school. But the other set of young ladies who are like me, who didn't have who can send them to school, what can I say to them? Hmmm, anyway, all I can say is hustle to be a woman of your own, that even if you need a man's support, it won't be too much.
"If you are very young, hustle yourself to school, learn something, even a hand work like hair dressing or tailoring, can go a long way in your independence. I guess I choose hand-job to blow job instead lmao which makes me kinda still too much dependent on a dick. Hihihi, but hey, you can choose better. Please grow up to be an independent woman. It is hard in the beginning but you will love it at the end and if you have made all the mistakes and had all the misfortunes like me, you just have to keep pushing to be free from blow job."
en