COUNTDOWN Begins FOR THE 2017 COSON WEEK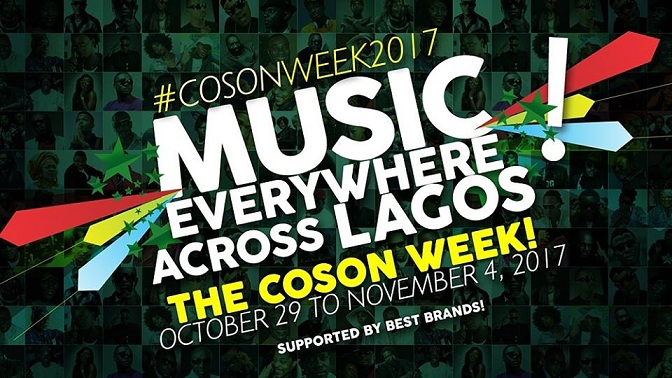 Source: Nathan Nathaniel Ekpo/Nollywoodgists.com
Chairman, Copyright Society of Nigeria (COSON), Chief Tony Okoroji, has said that the countdown has begun for the 2017 mega events of the COSON Week, the seven days non-stop incomparable celebration of the Nigerian music industry.
Chief Okoroji who just returned to the country after a two-week working visit to the United States has said that the time has come to unceasingly burn the midnight oil to ensure that the upcoming COSON Week which holds from October 29 to November 4 remains unforgettable in the minds of everyone, many-many years after the events.
The king of jaw-dropping shows and the only man to have ever been lowered on to the stage from the roof of the main bowl of the National Theatre in Lagos, to the rhythm of enchanting sounds and lights, says, "with barely seven weeks to go, there is nothing like night or day for me and my colleagues anymore. It is now work, work and work. We will work through the day and through the night. We will work whether it is raining or whether the sun is shining. That is the spirit at COSON. While others are talking, COSON is working. That is what has made us the most admired organization in the Nigerian creative industry and the fastest growing collective management organization in Africa".
Speaking further, the celebrated former President of PMAN who was recently bestowed with the "Pillar of Entertainment in Nigeria" award, says, "The planning and logistics of the COSON Week are mind boggling. That is why I call on all our friends, supporters, sponsors, partners, advertisers, artistes, broadcasters, designers, technicians, policy makers, the media and all lovers of music in Nigeria to come on board and join us and contribute to this seven-day multi-coloured spectacle that will redefine Nigerian entertainment and bring joy to millions in our country. There is indeed a role for everyone to play so please come on board and let's make history together"
en