Court Freezes Accounts Of Nddc Md Thanks To Amcon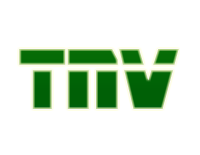 Source: thewillnigeria.com
SAN FRANCISCO, April 28, (THEWILL) – A Federal High Court sitting in Uyo, Akwa Ibom state, has granted an order freezing all bank accounts belonging to the Managing Director of the Niger Delta Development Commission (NDDC), Nsima Ekere.
The order was granted by Justice Ijeoma Ojukwu following a case brought before the court by the Asset Management Corporation of Nigeria (AMCON).
According to the court Ekere had allegedly failed to honour and redeem a N27 million debt owed the then Oceanic Bank, now Ecobank Plc while all efforts by the bank to recover the debt yielded no results, as Ekere, a former Deputy Governor of Akwa Ibom, allegedly failed to honour his obligations to the financial institution.
"An order of the court granting interim possession of Plot 1. 52 Lagos street (Ewet housing estate, Uyo, Akwa Ibom state belonging to the defendant to the plaintiff/applicant," states the ruling with a case number FHC/UY/CS/36/2017.
"An Order of the honourable court directing the state commissioner of police to provide mobile police security where the property is situate to assist in the enforcement of the order of the honourable court.
"That an order is granted freezing all monies and/or whatsoever assets due to the defendant from all bank accounts maintained by the defendant with all commercial banks in Nigeria situate up to the plaintiff/applicant's claim of the sum of N27,022,720.93 only being a debt owed by the Defendant as at February 20th, 2017 in respect to the credit facility granted to the defendant/respondent by the defunct Oceanic Bank International Plc. (now Eco Bank Plc.).
"The defendant, his agents, privies or any other person natural or artificial however so called under the control of the defendant is restrained from transferring or otherwise dealing with any monies standing to the credit of the defendant with any of the aforementioned banks wherever situate up to the amount of the plaintiff/applicant's claim of the sum of N27,022,720,93 only being debt owed by the Defendant as at 20th February, 2017 in respect of the credit facility granted the Defendant by the defunct Oceanic Bank International Plc. (now Eco Bank Plc)."
Source: The Nigerian Voice (local news)