Court Lifts Injunction On 'okafor's Law'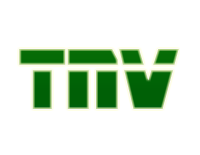 Source: thewillnigeria.com
BEVERLY HILLS, March 30, (THEWILL) – Justice Ibrahim Buba of the Federal High Court, Ikoyi, Lagos has lifted the injunction that stopped the premiere and release of Okafor's Law, a movie by Omoni Oboli, Nollywood actress and producer.
THEWILL recalls that Okafor's Law was supposed to premiere at IMAX Cinema, Lekki, on Friday, March 24 but Jude Idada, a Nigerian screenwriter, had claimed that the story behind Okafor's Law belonged to him and not to Omoni Oboli and obtained a court injunction via Raconteur productions which prevented the movie from showing.
However, in his ruling on Thursday afternoon, Justice Buba vacated the interim orders, and paved way for the release and launch of the film, after entertaining arguments from both counsel to the plaintiff and defendants.
He declared that the movie should not have been prevented from showing in the first place since the copyright claim suit is yet to be determined by a competent court of law.
"The court shall resist the temptation of making any pronouncement on the substance of the matter at this interlocutory stage," Justice Buba held.
"Suffice to say that surely what is exhibited by the plaintiff is a script 'The Bet' and not 'Okafor's Law' and so this court has no doubt that the plaintiff/applicant cannot sustain this application.
"Even though the applicant moved the court to grant an order exparte, thank God the side of the defendant is heard.
"I do not think that on the face of the counter affidavit, this court will exercise its discretion both judicially and judiciously in granting the motion for interlocutory injunction.
"This court is unable to grant the interlocutory orders sought by the applicant; the prayer is hereby refused and the interim orders made on the 24th day of March is accordingly vacated."
Excited by the ruling, Oboli took to her Instagram page to announce that the movie will be showing in all cinemas nationwide from Friday, March 31 .
"I am happy to let you all know that to the glory of the living God that we serve, the injunction has just been lifted and Okafor's Law will now be showing in all cinemas nationwide," she said.
She also tweeted, "Glory be to God!!!!!!!!!!! ‪#OkaforsLaw is showing in all cinemas NATIONWIDE from tomorrow Friday ."
A star-studded movie, Okafor's Law stars Richard Mofe Damijo, Toyin Aimakhu, Blossom Chukwujekwu, Ken Erics, Ufuoma McDermott, Kemi Lala Akindoju, Yvonne Jegede, Halima Abubakar, Mary Lazarus, Uche Nnaji, Betty Irabor, Tina Mba, Gabriel Afolayan, and Funke Bucknor.
SOURCE: The Nigerian Voice (entertainment)