Court Orders Interim Forfeiture Of N204.2m Ikoyi Property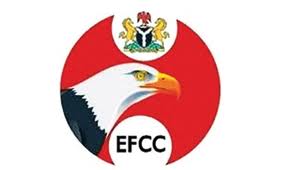 Justice Chuka Austin Obiozor of the Federal High Court, Lagos has ordered the interim forfeiture of a property worth the sum of N204, 200,000 to the Federal Government.
The property, which is located at 20, Cameron Street, Ikoyi, Lagos, was recovered from one Joy Obiageli Oti by the Economic and Financial Crimes Commission, EFCC.
The judge gave the interim forfeiture order, following an ex-parte application filed by the Commission.
The respondent, was alleged to have sold 3.02 hectares of land belonging to a company, Industrial Support Services Limited, to P.S. Investment Limited in the sum of N300,000,000.00.
Also, the respondent, in the bid to cover up the fraud, allegedly opened an account domiciled in First Bank Plc in the name of Industrial Support Services, where she made herself the sole signatory to the account.
Consequently, the Chairman, P. S. Investment Limited, Patrick Sule Ugboma, issued a Zenith Bank manager cheque in favour of Industrial Support Services on October 22, 2007.
The respondent, upon maturity of the cheque, allegedly bought the said property from the proceeds of the crime.
In his ruling on Wednesday, April 25, 2016, Justice Obiozor ordered an interim forfeiture of the property to the Federal Government.
The judge further directed the Commission to publish the interim forfeiture order in a national newspaper within 14 days from the day of ruling for the respondent or anyone who is interested in the property to show cause why it should not be permanently forfeited to the Federal Government.
The case was adjourned to May 15, 2018 for hearing of the motion on notice for final forfeiture.
en
SOURCE :The Nigerian Voice (local news)