Court Remands Men Over Alleged Forgery, Fraud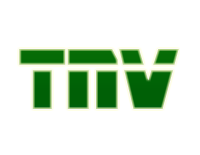 By Nofisat Marindoti, Osogbo
A Magistrate court in Osogbo, Osun State, presided over by Magistrate Habibat Basiru has ordered that two men be remanded at Ilesa Prison Custody over alleged forgery of a land agreement document and defrauding of N2.3 million naira.
The accused persons were Olalekan Akinyele, aged 26 and Muritala Ogunleye, aged 30.
The police prosecutor, Elisha Olusegun told the court that sometimes in January at Iragbiji town, the duo conspired to dupe one Alhaji Saka Oyedeji of 2.3 million naira under a false pretense that they will sell seven acres of land to him.
He said the duo also forged the land agreement document and impersonated themselves as one Madam Awawu Abolarinwa and one Mr Muraina Abolarinwa.
He added that the duo also wilfully and unlawfully destroyed corner pieces valued N50,000 property of one Alhaji Saka Oyedeji.
He explained that the offences committed by the duo contravened sections 383(1), 390(9), 419, 451, 467, 484, and section 516 of Criminal Code Cap 34, volume II, Laws of Osun State of Nigeria, 2002.
The two accused persons however pleaded not guilty of the charges and their counsel, Barrister Akin Akinode implored the court to grant them bail in the most liberal terms.
But the police prosecutor objected to this, saying the accused persons would commit similar offences if granted bail and might also destroy the evidence against them.
He explained that the first accused person just returned from a 3 years jail term from Ile-ife prison over similar charges of forgery and fraud.
In her judgment, Magistrate Basiru over ruled the bail application of the counsel and ordered that the two accused persons be remanded at Ilesa prison custody.
She also ordered that the case be transferred to Iragbiji Magistrate and adjourned the case till the 3rd of May, 2017.
SOURCE: The Nigerian Voice (local news)