Court restrains INEC, APC from conducting congresses in Imo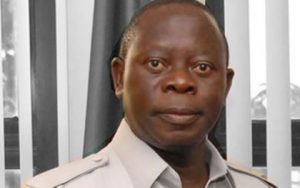 A Federal High Court in Abuja has ordered the Independent National Electoral Commission (INEC), the All Progressives Congress (APC), and the APC National Chairman, Adams Oshiomhole, not to conduct any congress in Imo State until August 21.
Justice Babatunde Quadri also ordered the plaintiffs, Senator Osita Izunaso, Senator Ben Uwajimogu, Mr Mathew Omegara, Mr Hilary Ekeh, and Mr Patrick Uzoukwu, to maintain status quo until the same date.
He gave the order on Monday while ruling on an application filed by the counsel to the plaintiffs, Mr Ahmed Raji.
In the application, the plaintiffs asked the court to restrain all parties in the matter from conducting any primary in the state, ward or local government, until the next adjourned date of the suit.
Their counsel said that if such an order was not made and the defendants went ahead to conduct the primaries before the date, the suit would become an academic exercise.
Raji told the court that although the defendants were duly served with an order of court stopping them from conducting congresses on July 20, they went ahead to conduct the congresses.
He said the plaintiffs had consequently filed a motion ex parte on July 23, praying the court to set aside the purported congresses.
Raji noted that they further asked the court for an order of injunction restraining APC and its chairman from recognising and swearing in those purportedly elected at the congresses.
"The court, however, in its wisdom refused to grant this order and ordered that the parties be put on notice, which they did," he said.
On his part, counsel to the defendants Oladipo Okpeseyi informed the court that he had just been briefed about the matter and would only be able to file his appearance.
He explained that the APC officials have not been able to put forward their defence as a result of the recent happenings in the party, including the defection of some of their members.
Okpeseyi then prayed the court for an adjournment to enable him to file the necessary processes.
But the plaintiffs' counsel disagreed with the reasons stated by Okpeseyi, saying such reasons were not permissible in law.
Justice Quadri, in a short ruling, ordered all parties in the suit to maintain status quo and not conduct any primary until the next adjourned date.
He also awarded a cost of N10,000 against the defendants for not filing their processes within the stipulated time and adjourned the matter to allow the defendants to regularise their processes. (Channels Tv)
en
SOURCE :The Nigerian Voice (politics)