Cristiano Ronaldo Tops Chinese Super League Transfer Wishlist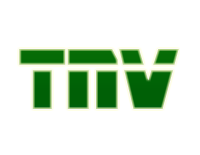 Source: thewillnigeria.com
The Chinese transfer window opens on Monday and the biggest prize is Cristiano Ronaldo.
The Real Madrid forward wants to leave Spain and some of the richest Chinese Super League clubs are exploring the possibility of signing him before their mid-season window closes in 26 days.
Any move for Ronaldo, though, has been complicated by the introduction of a new 100 per cent tax, which means Chinese clubs will effectively have to pay double for foreign players.
Ronaldo has spoken to his agent Jorge Mendes about the possibility of playing in China, but at this stage of his career, it is believed he wants to stay in Europe.
The 100 per cent tax on foreign players is the latest attempt by the Chinese Football Association (CFA) to stop clubs spending extravagantly on the international transfer market.
Spending on foreign players by Chinese clubs doubled to more than £350m last year as players such as Oscar, Hulk and Carlos Tevez moved to Chinese Super League (CSL) clubs.
In January, China's General Administration of Sport ordered clubs to stop spending irresponsibly and the CFA introduced new rules to promote the development of young Chinese players.
From the start of the season, in March, CSL clubs have been forced to field at least one under-23 Chinese player in their starting XI.
Last month, they were ordered by the CFA to have one U23 Chinese player for every foreign player in their starting XI.
Details of the the new 100 per cent tax were sent to clubs last Wednesday. Under the new rules, any club spending more than 45 million yuan (approx £5m) on foreign players will have to pay the same amount into a national fund to develop young Chinese players.
For example, any Chinese club wanting to sign Ronaldo, for say £200m, would also have to pay £200m into the fund, bringing the total cost of the transfer to £400m – before wages are taken into account.
The massive spending on foreign players started two years ago when Chinese President Xi Jinping declared that he wanted to turn China into a global football superpower.
Despite huge interest in the game, China have only qualified for the World Cup finals once, in 2002, when they failed to win a game or score a goal.
The national team are currently ranked 82 in the world by FIFA – below the Faroe Islands and Benin.
The CSL has quickly established itself as the No 1 league in Asia, but there are concerns among owners, supporters and rights holders that the new rules will have a dramatic impact on the growth and popularity of the game in the world's most populous nation – a country which is home to 1.3bn people.
SKYSPORTS
en
SOURCE :The Nigerian Voice (sport)