CRUEL: Buhari Releases 155 Boko Haram Terrorists Who've Killed Soldiers, Raped Women Into Society As ~200 Soldiers Killed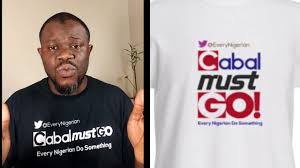 Why does Buhari not open up all the jails and free all those who merely stole biro or gari? Or is it killers of soldiers who should be freed first?
As we wrote in rebuke and warning to former president Goodluck Jonathan and as we have written severally to president Muhammadu Buhari and the Nigerian security chiefs since 2015, the release of terrorists into society is a sin against man and God and must not be done.
See: Peregrino Brimah: Impeachable – Did the National Assembly assent Buhari's Amnesty Program for Boko Haram terrorists?: https://ynaija.com/peregrino-brimah-impeachable-did-the-national-assembly-assent-buharis-amnesty-program-for-boko-haram-terrorists/
And see: Peregrino Brimah: NASS should review Buhari's Boko Haram Amnesty for possible impeachment: https://ynaija.com/pegrino-brimah-nass-should-review-buharis-boko-haram-amnesty-for-possible-impeachment/
Operation "Safe corridor" is unconstitutional and as such an illegal act tantamount to terror on the good people of Nigeria.
We have in the past referenced the criteria for amnesty. Nigeria's constitution only allows amnesty after due consultation and approval of the Council of State.
President Muhammad Buhari, Chief of Defence Staff, Abayomi Olonisakin and any other implicated service chiefs have absolutely no constitutional authority to grant amnesty pardon to criminals and terrorists who have killed citizens of Nigeria, raped innocent women and massacred our gallant troops. Every killers in Nigeria must go through the courts.
Nigeria's constitution and anti terror bill are explicitly clear on these matters as any lawyer can attest. The anti terror bill pronounces death on terrorists and severe punishment for those who help them, which an unconstitutional clemency amounts to. Nigeria's military cannot take over the work of police and courts all in one. We are not under military rule.
There are explicit rules regarding the granting of an amnesty to killers.
Before Goodluck Jonathan offered an amnesty/clemency for former Bayelsa governor Diepreye Alamieyeseigha, he duly consulted with the Council of State. Quoting from PremiumTimes:
'"That is an action that has been taken by the National Council of States and I have no apology for that." Mr. Jonathan said. "We must begin to respect and honour our institutions. I don't need to defend the action that has been taken."' See: https://www.premiumtimesng.com/news/124429-breaking-jonathan-confirms-pardon-for-alamieyeseigha-says-i-owe-no-one-apology.html
Only the Council of state can approve an amnesty clemency for murderers and terrorists.
According to section 175 of the 1999 constitution, everyone in the below "council of state" list must be consulted for an amnesty to be decided upon and the president must inform the state that his amnesty is based upon such consultation.
The Council of State consists of the following persons:
President, who is the Chairman;
Vice-President, who is the Deputy Chairman;
All former Presidents of the Federation and all former Heads of the Government of the Federation;
All former Chief Justices of Nigeria;
President of the Senate;
Speaker of the House of Representatives;
All the Governors of the states of the Federation; and
Attorney-General of the Federation.
Law abiding late Umaru Yar'Adua's amnesty was likewise only granted with approval of the "Council of States," as quoted from 2009:
"I, Umaru Musa Yar'Adua, President of the Federal Republic of Nigeria, after due consultation with the council of States and in exercise of the powers conferred upon me by the provisions of Section 175 of the Constitution of the Federal Republic of Nigeria, make the following proclamation:

"I hereby grant amnesty and unconditional pardon to all persons who have directly or indirectly participated in the commission of offences associated with militant activities in the Niger Delta;" Read full declaration here .
We have earlier in 2015 advised the president of Nigeria, the only conditions of pardon for some terrorists. As was applied in Algeria during the "Black decade" from 1991-1999, only terrorists with no blood on their hands and history of rape were pardoned. See our June 2015 article on this point to Buhari here: http://ends.ng/nigeria-conditions-for-a-federal-government-amnesty-for-boko-haram/
Granting pardon and reintegrating terrorists who have killed our troops, orphaned our children and widowed our parents is a sin against God and crime according to the laws of the land.
Nigeria's government must stop patronising terrorists.
We strongly call on the National assembly to proceed with impeachement action against the president to stop this terror on the people of Nigeria immediately.
If a particular Boko Haram terrorist killed the son of a politician or elite cabal, would the Nigerian APC-PDP leadership set him free? If the Nigerian masses want their life to be sanctified, they must look towards new generation leadership in the next elections.
Dr. Perry Brimah, Whatsapp: +234-903-420-3031; +1-929-427-5305; @CabalMustGo; @EveryNigerian
en
SOURCE :The Nigerian Voice (local news)