CSOs, NGOs, Others To Get Delta Government Recognition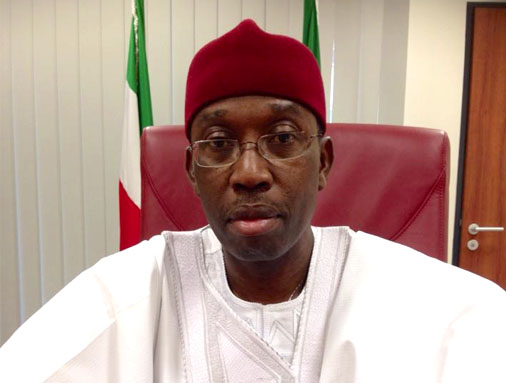 By Kenneth Orusi, The Nigerian Voice, Asaba
A meeting of Coalition of Civil Society Organizations (CSOs), Non-Governmental Organizations (NGOs), pressure/advocacy groups and ex-agitators has ended with a call to come under one formidable umbrella to chat a way forward. The Senior Special Assistant (SSA), to the Delta State Governor on Civil Societies, Comrade Felix Ofou, made the call Tuesday at the Nigeria Union of Teachers (NUT), complex, Asaba, where he hosted leaders of the various groups. "Our office is doing something unique by bringing everybody together and we are going to bring credibility to bear in the process. We meant well for you, we don't want to do your jobs. We just want to help you
do your jobs better", he promised.
He said his office is committed to NGO mapping which include years of operation, having bank accounts, location, office addresses, area of specialty among others, revealing that the state government has invited communities to be involved in the 2019 budget by way of sending proposals to the ministries on projects to be sited in their areas.
Also speaking, the Special Senior Assistant on Girl Child Development, Hon (Barr) Benedicta Osakunih, charged the different groups to get involved in monitoring government activities as government was determine to change the narratives to work with the locals and take "Bottom Up Approach" to projects. Earlier, the Delta State Coordinator, Prince Obaro Unuafe, who gave an overview of civil society activities in the state, tasked them on the need to come together under one umbrella and take advantage of the window opened by the state government.
Speaking in an interview, Prince Romeo Ahwa, Director-General (DG), Good Governance Vanguard, Comrade Ganagana Francis and Ifeyuwa Osakwe, Chief Executive Officer (CEO), Living Hope Development Initiative, said the meeting was geared towards bringing all the NGOs together so that they could work as one instead of working individually just as they called on the Steering Committee to work tirelessly to achieve the organization's dream.
The new face of CSOs and NGOs have Prince Obaro Unuafe as its state Coordinator, Francis Ganagana (Provost), Oyede Enifoghale (Assistant Secretary) and Okeze Odugala (Organizing Sec), drawn from Delta South. From Delta North, Victor Bieni (Treasurer), Osakwe Ifeyonwa (Woman leader) and Chuks Azaka (Publicity Sec) and Delta Central, Charles Ekama (Financial Sec), Julius Olomulem (Secretary) and Out Frank (Youth leader) respectively.
en
SOURCE :The Nigerian Voice (local news)