CSOs okay Osun Guber election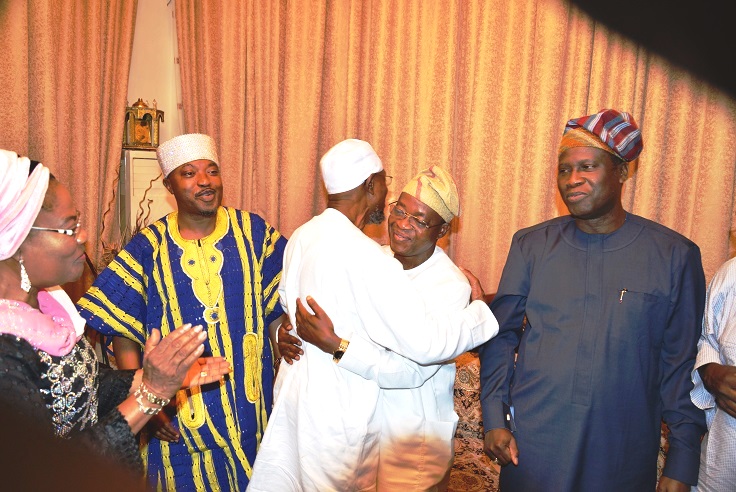 By Olawale Adewale, The Nigerian Voice, Osogbo
The Civil Society Organisations that monitored the last gubernatorial election in Osun State have expressed satisfaction over the conduct of the election and commended the Independent National Electoral Commission (INEC) for exhibiting neutrality.
The Returning Officer, Professor Joseph Fiwape declared that the candidate of All Progressive Congress (APC) Alhaji Gboyega Oyetola scored a total number of 255,505 votes to defeat the candidate of the Peoples Democratic Party (PDP) Senator Ademola Adeleke who score 255,023 votes in the election.
In a joint press statement in Lagos, the six groups, Centre for Women Agenda (CWA) Campaign Against Social Injustice (CASI) Centre for Sustainable Dialogue (CSD) Development Advocacy Group (DAG) Rights Monitor Agenda (RMA) and Coalition of Democrats for Electoral Reforms (CODER) lauded the security operatives for displaying professionalism in performing their duties.
The representatives of the groups Dr. Mrs. Olufunke Adesina, of CWA, Comrade Adedapo Ajisegiri of CASI, Comrade Onotosho Hakeem of CSD, Dr. Oyedokun Alli of DAG, Comrade Jerry Nwachukwu of RMA and Comrade Wale Adeoye of CODER said the conduct of the election met the standard and congratulated the people of the state for being peaceful. They admonished the Governor-elect to be magnanimous in victory.
The statement reads in part, "We, the undersigned civil society organizations as election observer groups, heartily congratulate the good people of Osun State for trooping out to the polls both on the 22nd of September and on the 27th September, 2018 rerun election, to elect the state's helmsman whose outcome is a reflection of the will of the people as expressed at the polls."
"We also congratulate the people of Osun State for their civil, peaceful and orderly conduct in jealously guarding their mandate and proving that the will of the people is supreme in a democracy."
"We as well congratulate the Independent National Electoral Commission (INEC) for exhibiting professionalism and neutrality despite threats, intimidation and blackmail before and during the election. We note with gladness that INEC deployment of it's personnel and materials on election day was timely, efficient and has received accolades from all relevant stakeholders for a superlative performance."
"We equally commend the international and local observers for their high sense of responsibility in observing the process according to global best practices."
"We commend the media for its professional and unbiased coverage which is critical to deepening democracy and ensuring societal stability."
The statement further says that while there were incidents of violence on the day of the rerun election, there was no doubt that the most popular candidate won the race.
"We must commend the security agencies for their professional deployment and exhibiting diligence, patriotism and high sense of responsibility in their conduct during both rounds of elections which contributed in no small measure to the success of the election."
"However, we observe that unlike in the first round of election on the 22nd of September, 2018 which was largely peaceful and orderly, there were reports of pocket of violence in some areas far away from the locations of polling stations where the rerun elections took place on Thursday, 27th September, 2018."
"In as much as we recognize that no election anywhere in world can be perfect, we call on the security agencies to investigate this allegations and do the needful. However, we make bold to state with all emphasis, that these allegations does not in anyway distract from the fact that, the will of the people as expressed at the poll, has triumphed."
en
SOURCE :The Nigerian Voice (local news)