Delta APC Condemns Buhari's Appointment Of Okowa's Aide As Board Chairman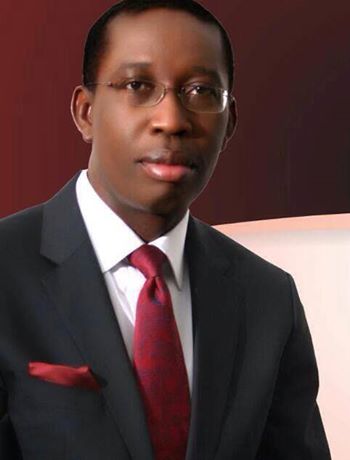 By Kenneth Orusi, The Nigerian Voice, Asaba
The leadership and stakeholders of the All Progressives Congress (APC), Delta State are said to be in disarray of over President Mohammadu Buhari's appointment of Prof. Saliba Mukoro, a chieftain of the Peoples Democratic Party (PDP) and Special Adviser, on Delta Waterways and Land Security to Governor Ifeanyi Okowa as Board Chairman, French Language Centre, Lagos State.
Condemning the appointment, APC youth leader in Delta state, Mr. Monday Oyeghe said a "cabal" in the presidency that specialises in selling appointments to the highest bidders, adding that the enemies of president Buhari in the presidency who are bent at thwarting the president's good work are those causing confusion in the party by manipulating the appointments list.
"There is a cabal in the presidency that does not want the president to succeed; all they do is to sell appointments to the highest bidders while undermining the president efforts thereby creating problems for the party.", wondering why should the president appointed a known core PDP card carrying member and aide to governor Okowa at the expense of APC members.
Also condemning the appointment, a top APC chieftain and member of the state executive of the party who spoke to kournalists on condition of anonymity described the President Buhari action as betrayal and disappointing, adding that the news of the appointment of the governor's aide is not only devastating to the party members, but has cause serious friction and confusion in the party.
He stated that stakeholders and leaders of APC in state is at lost on the rationale behind the appointment of a serving, "Senior Special Adviser to Governor Okowa on waterway security, this was a man who campaign against the party in the 2015 general elections. Those in the presidency are yet to tell us what is going on with Delta APC and why they will always hand over all appointment due to the state to those in PDP, or those who worked against us during the last election."
On his part, a former running mate and now top chieftain of APC who pleaded for anonymity however frown at the appointment, saying members of the APC in the state have beginning to lose hope in President Buhari administration and lack of firm grip of the government.
"Some of us are beginning to think that there is unwritten accord between the Presidency and the Ibori political dynasty in Delta state, and these could be a ground move to formally hand over the party to Ibori and his cohorts, if not why will the president choose PDP members for appointments leaving those who labored for the party.
"If the leadership of the party do not stop this drift immediately and reverse these ugly trend by giving appointments to party member, we shall frustrates effort to give the party strong footing in the state and ensure that the agenda of some hawks in the presidency to handover the party to Ibori fails." he threatened.
SOURCE: The Nigerian Voice (politics)