Delta CP Calls For Public Support Towards ARPON Secretariat Building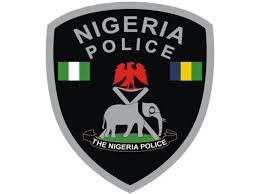 By Kenneth Orusi, The Nigerian Voice, Asaba
Philanthropists, Non-Governmental Organiations (NGOs) and well-meaning Nigerians disposed to the Nigeian police force especially the Delta State Command have been urged to donate towards the building of secretariat of the Association of Retired Police Officers of Nigeria (ARPON), in the state.
The Commissioner of Police in the state, Muhammad Mustafa, called on the general public, especially Deltans, both within and outside the state and all persons friendly disposed to the police and the cause of policing, safety and security in the state and the country at large, to massively give unfiltered support to the state chapter of ARPON.
The CP's passionate appeal comes against the backdrop of the planned launching of one million naira for the proposed building of a secretariat by the Association slated to hold on Thursday, 26th July, 2018 at the Police Officers Mess, Okwe.
The CP, while noting that the launching provides ideal opportunity to pay back and appreciate these Officers for the immeasurable and un-quantified self-sacrifices made to the state and the nation during their service years calls on individuals, government and corporate institutions to rally to the aid of the Association by generously donating towards the building of a befitting, ARPON Secretariat which among other things when completed will help to generate regular inflow of funds for the retirees.
en
SOURCE :The Nigerian Voice (local news)