Delta Governor Makes Imputes On Petroleum Industry Bill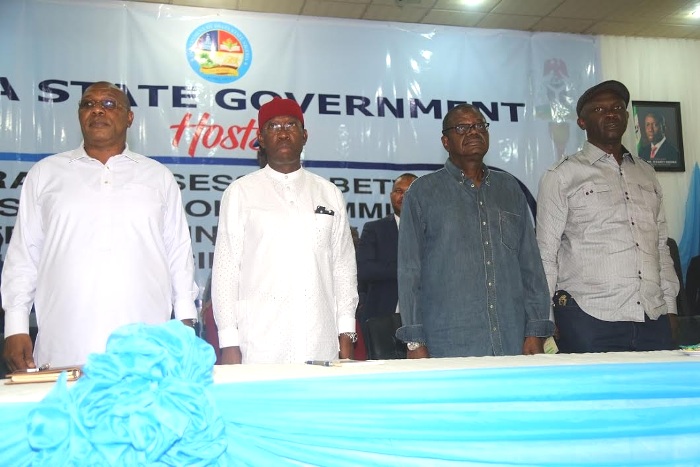 By Kenneth Orusi, The Nigerian Voice, Asaba
Delta State governor, Ifeanyi Okowa, has taken on different sessions of the Petroleum Industry Bill (PIB), just as he stated that communities should in conjunction with the oil companies, appoint members of board of trustees for the Oil Producing Communities Development Board of Trustees; inclusion of enterprising development should be included into the capital project funding of the trustees; that professional managers for the projects must come from the host and impacted communities as the communities have pool of professionals in all fields, among other suggestions.
Also speaking, the Joint Committee on Petroleum Industry Bill and Oil Producing/Impacted Communities have assured Nigerians that the three bills bothering on petroleum Industry Reforms before the National Assembly (NASS) would be passed before campaigns set in.
Senator Omotayo Alasaodura, revealed that the Committees have set a time frame to finish the bills, "so all the three of them not later than September 2018. It is not as if we are going to pass the host community bill and leave the others, we are working on the three simultaneously and we hope to pass them at the same time so that there will be no lacuna".
He disclosed that the Committees decided to go round the communities as the Bill was very important and has direct effect on the Host Communities, their problems and how there could be more positive impact on the lives of those who produces oil in the country.
According to him, the intention of the Committees was to make life better for those whose land oil is exploited, "because of the impact of pollution, the very difficult terrain that those who are the owners of the land where this oil is being produced will be treated much better".
"The communities by the time this bill comes to life, will be part of the development process that every project that should be embarked on in these Host Communities should carry the authority of such community", he stressed.
Senator Alasaodura assured the people that decisions have not been taken concerning the bill and the views of the people would be considered, adding that there will also, be public hearing on the bill before it is passed and signed into law.
At a stakeholders meeting between the committee, traditional rulers, president-generals of ethnic nationalities, and other relevant stakeholders, inputs were made of what the people expects from the PIB.
en
SOURCE :The Nigerian Voice (local news)