Delta Governor Sells Political Appointments, Facebook User Alleges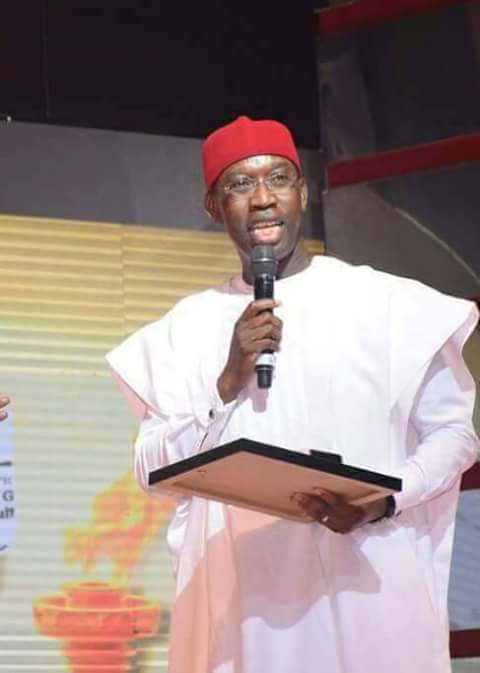 By Kenneth Orusi, The Nigerian Voice, Asaba
Equipped with documents uploaded on the social media alleging that the Delta State governor, Ifeanyi Okowa, sells political appointments to Deltans in a bid to fight his way back to power come 2019.
One Amour Udemude, a facebook user also alleged that the appointments were been sold to people with questionable characters aimed at perpetrating electoral malpractices.
Hear him: "Governor Ifeanyi Okowa has continued to put appointments for sale every day in the state all in a bid to use such appointments sold out to known touts, criminals, armed robbers, ex-convicts, killers, ballot snatchers to prepare his way for the usual electoral fraud", he alleged.
He alleged that Okowa's "obvious monumental failure in the last two years", hence the sales of appointment letters to the people who have gotten political and electoral awareness.
He accused the governor of solely raising contract approval from N50 million as obtainable during the administrations of Chief James Onanefe Ibori and Dr Emmanuel Ewta Uduaghan as governors of the state to N250 million without EXCO input.
According to him, "One of the documents you are seeing here (facebook) shows how Mr. Okowa "corruptly and selfishly" raised for himself contracts approval limits of N250 million and to demonstrate his usual inhuman and wickedness, he gave his commissioners 0% approval limits", he purported.
In his words: "What this means is that Mr. Okowa can conveniently approve a contract of N250 million into four places amounting to N1 billion to himself without any Exco approval and in four years you know what that means.
"Are you also aware that the approval limit for former governors James Ibori and Emmanuel Uduaghan throughout their eight years each in office was just N50 million with approval limits of N1 million for commissioners and anything above that is subject to EXCO approval?"
He alleged further that the Delta State governor is the only governor across the country that has contract approval limits of N250 million.
"Watch my word, in Okowa's second tenure his approval limits will be N500 million and I say God forbid in Jesus name AMEN.
"Deltans, SHINE YOUR EYES OOOOO if Okowa's first tenure is a replica of hell here on earth then his second tenure will be suicidal", he alleged.
en
SOURCE :The Nigerian Voice (local news)