Delta Ministry Of Health PS Harps On Retraining Of Health Workers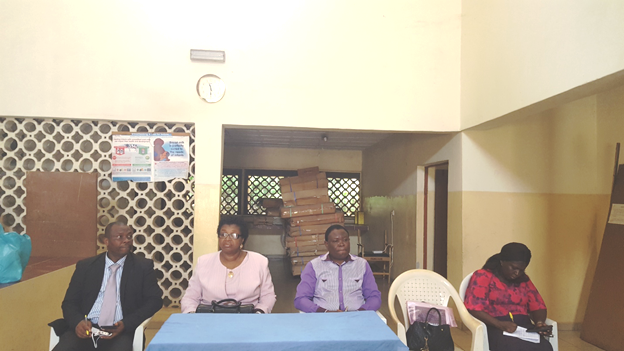 By Kenneth Orusi, The Ngerian Voice,i Asaba
The Permanent Secretary Ministry of Health, Dr. (Mrs.) Minnie Oseji has stressed the need for the training and retraining of medical health workers in government owned health facilities with the view to improving their competence at the job.
The Permanent Secretary Ministry of Health, Dr. (Mrs.) Minnie Oseji made this known today during the One-Day Workshop on Digital Video-Mobile training organized by the State Ministry of Health in collaboration with Instrat Global Health Solution at the Oshimili South Local Government Council Secretariat, Asaba.
She said the training which is part of efforts to achieve Health for All Deltans (HeFAD) as contained in the relevant health policies of Senator (Dr.) Ifeanyi Okowa, Governor of Delta State, is organized for Nurses and other health workers in government health facilities in Oshimili South Local Government Area.
Dr. Oseji stated that primary health care play an important role in the overall health care delivery system and hence the need to improve the skills of personnel at that level of health care as they are the first point of contact with persons at the grassroots.
To buttress the importance the Ministry attaches to trainings, she listed trainings that the Ministry has been involved in within the past one month alone to include training for Specialist Nurses on Accident and Emergency in preparation of the re-launch of the Intensive Care Unit Emergency Ambulance Services held in Asaba, an Intensive Update Course on Management of Sickle Cell Disorder held at the Accident and Emergency Seminar Hall, Federal Medical Centre, Asaba and a training programme on Basic Life Support for health care givers organized by the Management of Delta State university Teaching Hospital, DELSUTH, Oghara held at the Skills Acquisition Centre, DELSUTH, Oghara, Ethiope West Local Government Area.
Speaking at the event, Mr. Alexander Kojimalu, State Coordinator, Instrat Global Health Solution said the training entails the use of tablets to train the participants on maternal and child health welfare.
He explained that the training has ninety-two (92) modules in all and in video format which the participants will access online and at the end of each module an assessment will be carried out and passed before moving to the next module.
Mr. Kojimalu, however, added that the training is not all about the assessment but on the knowledge that would be gained to improve the quality of care services to patients and that they will also visit each facility from tomorrow to continue on the training.
Participants at the training include Heads of Department, Public Health Centers, Labour and Antenatal Unit, Lying in-ward from Okwe General Hospital, and Nurses all drawn from nine (9) Primary Health Care facilities in Oshimili South Local Government Area which are the pilot facilities in the project.
At the completion of the pilot project, the impact of the project will be shared with other stakeholders in the health sector with the view to scaling up to health facilities in more Local Government Areas.
en
SOURCE :The Nigerian Voice (local news)