Delta Police Command In Shady Deal, "C" Division Allegedly Involved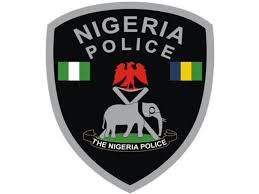 By Kenneth Orusi, The Nigerian Voice, Asaba
Delta State Police Command is currently enmeshed in a shady deal over a middle aged man, Austin Onodaro, who was remanded in police custody at the C Division, Asaba in respect of a corpse found around his business premises situated along the Cable Road in Asaba.
Investigation revealed that Austin, who lives far from his business premises, was alerted on Friday morning of a corpse around his business premises and he quickly went in company of other twenty men to report the case at the 'C' Division.
Austin was made to put down his statement after which he was detained along with one Ugochukwu Igbo and David Magini, who had accompanied him to the police station.
Investigation also revealed that the police also collected the sum of ten thousand naira 'fuel money' from Austin to evacuate the corpse to the mortuary.
All efforts to secure Austin's bail proved abortive as his team of lawyers has made several attempts to no avail.
It was learnt that Austin is a hypertensive patients and has to rely on his wife for his medications while in police incarceration.
A neighbor in the street, who spoke on account of anonymity, remarked that Austin is a well-respected man in the area and pleaded with the police not to subject an innocent man to such treatment.
"Mr Austin Onodaro is well known in this area as a gentleman. When the corpse was discovered, he was alerted and he quickly came down to this place. He went in company of other two men to inform the police of the development and we were surprised when we were told that they were detained".
Another resident in the area, John Isimeh, wondered how the police could continue to count on the confidence of the society.
"With what has just happened to Mr Austin, who do you think would volunteer information to the police? Do you think I would volunteer to help an accident victim along the road? Of course it is not possible".
Also the Commissioner of Police, Ibrahim Mustapha said the police need him for investigation hence the detention. He added that he had ordered the homicide department to take urgent actions in their investigations.
When contacted on phone, the Police Public Relations Officer of the Delta State Police Command DSP Andrew Aniamaka, confirmed the incident but denied any knowledge that Austin reported the case to the police.
As at press time, no complainant has come forward to make any complaint of any missing person. It was, however, gathered that the corpse was that of a lunatic in the area.
Also, the police headquarters in Asaba has ordered the refund of the ten thousand naira ' fuel money' that was collected from Mr Austin Onodaro. The police is currently battling with the modalities for the refund.
Meanwhile, the lawyers to the complainant, Rueben Izeze and partners have petitioned the commissioner of police in the state which was titled ' A Case of Unlawful Arrest of Mr Austin Onodaro, Mr Ogochukwu Igbo and another'
en
SOURCE :The Nigerian Voice (local news)