Diaspora Should Stop Honoring Nigerian Officials, Politicians with Awards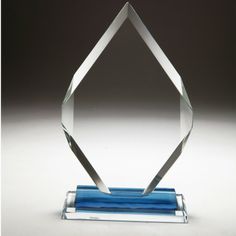 In a contemporary world, everything is evolving for the best with healthy-safety options. Unknown, whether this applies to African Americans, immigrants, refugees with particular emphasis on countries not able to participate or vote in their democratic processes, despite remittance of billions of Naira annually into the economy. Hence, unable get diaspora voting rights, and diaspora commission passed since Hon. Abike Dabiri championed the failed mission. Nigerians in diaspora are in limbo; left with Fela Anikulapo Kuti "Open and Close" Lyrics: "I want to tell you a story / No be story oh."
Diaspora Nigerians for so long have been very kind enough granting and facilitating various categories of awards, including talk shows-townhall meetings for Nigerian government officials, politicians, and many others. To the best of my knowledge, abilities, and observations, these accolades have never yielded a mutual working relationship between any government since 1960 to date and not even the incumbent. Instead, creating divergent relationships with Nigerian experts and technocrats.
Pieces of evidence and studies have shown that the Nigerian government prefers to work with expatriates for handouts and kickbacks. Most of these expatriates are technicians – handymen in their domicile countries, but in Nigeria, they claim to be engineers. They get away with this, as the government has no checks to verify their claims and or put in place for such engineers to write a certification or challenge examinations. Since they are partners in crime, the expatriates are seen to be good business partners and untouchable.
To diaspora talk is cheap, when the need arises, they use diasporas Nigerians in all circumstances and dump them by organizing myopic and kangaroo meetings in Nigeria and abroad respectively. Another tactics government official use against diaspora is divide and rule forcefully; infuse geo-political-faith and family inclinations to in all its transactions. Verily unacceptable in this jet age.
Let's give credence to whom its due, refresh the minds of diaspora Nigerians of the unbiased – exemplary services Prof Isa Odidi Nigerian – Canadian successful business mogul and his team (equally represented by all geopolitical group) morally and financially spearheaded the dual citizens to vote and a pioneer of Nigerians in Diaspora. Activity trail is in this link: https://groups.google.com/forum/#!msg/africanworldforum/UgkVyk9D1Wc/KidBCi_0CAAJ and Voting abroad is every citizen's right: Why Not Nigerians, if Ghanaians, Equatorial Guinea, Beninois, etc. Can Vote Abroad?
Invariably they buy international awards and sell Nigerian awards to themselves locally. Whatever the case may be awards and traditional titles are meant for the highest bidders not based on merits. Henceforth, all awards; be it local or international, it must be merited, with a traceable track record of a minimum of 5 years, recipients must be in good standing, free from all types of abuses, manipulations, corruptions, etc.
Come to think of it; Diaspora Nigerians has all it takes to redirect the future of the country regardless of the unforeseen complexities. Politicians and governments always want to take it all and for selfish purposes. Other than ritual-occultic and traditional awards below are more awards shared among themselves:
Grand Commander of the Order of the Federal Republic (GCFR)
Grand Commander of the Order of the Niger (GCON)
Commander of the Order of the Federal Republic (CFR)
Commander of the Order of the Niger (CON)
Officer of the Order of the Federal Republic (OFR)
Officer of the Order of the Niger (OON)
Member of the Order of the Federal Republic (MFR)
Member of the Order of the Niger (MON)
Let's quickly recap, diaspora benefits:
No diaspora commissions
No diaspora voting rights
No merit awards
No traditional titles
As such Diaspora stop showering Nigerian Officials, Politicians with Awards. Most times diasporas are better than the award recipients, if this persists, diaspora shall start flagging them down.
Francis John writes from Kansas City, USA
en
SOURCE :The Nigerian Voice (opinions)