Disadvantages Of Co-Education System In My Secondary School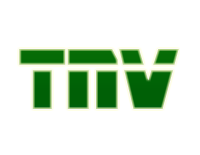 By Falmata Khari Ahmad and Salamatu Abubakar
Education system plays a very important role in making the world better place to live in a most civilized way. A country is said to be developed only if it has a very good education system. Even though gender equality is been respected and nurtured in most parts of the world, there are still thousands of doubts raised about having a co-education in schools, colleges etc.
In our country today, we see many secondary schools and most of them are co-educational. Co-education is a system of education where males and females are educated together.The schools usually offer admission to boys as well as girls. For example all federal government colleges in Nigeria both public and private schools are co-educational. For years, a question many educators, parents, and researchers have been asking is whether or not it is academically beneficial to teach boys and girls together or separately at school. Some argue that coeducation allows males and females of all ages to become more prepared for real-world situations, whereas a student that is only familiar with a single-sex setting could be less prepared, nervous, or uneasy.
While co-education may have certain benefit. However the main disadvantage of the co-educational schools is that our secondary schools cannot caterh for both boys and girls. This is because at secondary school level, the intrest of boys tend to be different from those of girls. Most girls are more at home in a domestic science lab than its physics lab, they are interested in different library books and magazine, they prefer volley ball or handball.
Yet if you go to a typical co-educational school in our country today, you are not likely to find any facilities for domestic science, you may discover that girls intrest are not discovered until those of boys have been taken care of. This is probably inevitable since finances of any school are limited as girls are usually the majority in co-educational schools, their interests take second place to those of boys. This may put the girls at a disadvantage when compared with their counterparts in girls schools which cater solely for girls interests
Another disadvantages arises from the fact that very few women teachers teach in co-educational schools, there is a general shortage of women teachers in the country but the majority teach in girls school. In my town for example eight of the eleven teachers in the girls school are women, while there are only three women on the staff of the mixed school where there are twenty four teachers in all. This may infact be one reason why girls interests are neglected in the mixed school where majority of the teachers are men. It is for the boys interests to be considered first.
In addition in mixed schools the girls usually feel the absence of women with whom to discuss their problems and in a attempt to overcome this they often get older girls to act as their school sisters or school mothers. This turns out to be poor substitude for the adult guidance which is available to girls in all girls schools. "School fathers" and "school brothers" have also become a familiar feature of our co-educational schools. A junior girl picks a senior boy or a female teacher as her school brother or father. The practice is so common, it has almost become a tradition in mixed schools, the father or brother may act as the girls adviser, but after a while he is generally regarded in the school as the girls boyfriend. In most cases the relationships distracts both the boy and the girl from their studies and if the father happens to be a teacher, it seriously affect the decipline of the school.
Chances of distractions could be more, teenage is a very dangerous phase in anybody's life. It is very common among the teens to undergo psychological changes when they are in company of the other gender and feel attracted towards them. And especially at crucial stage where they are in a process of defining their career path, it could cause lot of distractions and might disturb their knowledge gain period. Hence, parents often wonder if co- education institutions would be right choice for their children to learn.
Anyone who hopes to run a good co-educational school must be prepared to face such problems almost everyday. He must also be prepared to spend more money than needs to be spent in a secondary school of a similar size in order to ensure that the intrests of the girls as well as of the boys are looked after.
Falmata Khari Ahmad and Salamatu Abubakar are 300 level of Mass Communication Department University of Maiduguri.
Source: The Nigerian Voice (opinions)