Djokovic Crash Out Of Australian Open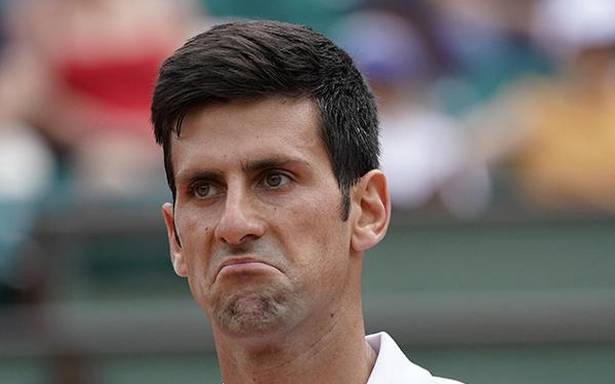 By Ibrahim Taiwo , The Nigerian Voice Sports
Former world No. 1 Novak Djokovic crashed out of the Australian Open fourth round today after losing to South Korea's Hyeon Chung.
Djokovic lost in straight sets 7-6 (4), 7-5, 7-6 (3) to the world No. 58.
Chung, 21, won 7-6 (7-4) 7-5 7-6 (7-3) to become the first Korean player to reach the last eight at a Grand Slam.
The Serbian also hailed the impressive Chung before expressing his frustrations after being treated on the court for suffering an elbow injury.
"Unfortunately, it's not great," he said afterward.
"Kind of the end of the first set it started hurting more, so I had to deal with it until the end of the match."
The Serb, seeded 14th, missed the second half of the 2017 season with an elbow injury and was making his return to competitive action in Melbourne.
"I was hoping I can go through [the tournament]," he added.
"But I don't want to talk about my injury tonight because then I'm taking away Chung's victory, the credit that he deserves."
Meanwhile, Hyeon Chung was elated after beating his Idol
"When I'm young, I'm just trying to copy Novak because he's my idol," said Chung.
"I didn't know how I'd win this tonight," added Chung. "I was just honored to play against Novak, and happy to see him back on the tour."
en
SOURCE :The Nigerian Voice (sport)