Djokovic, Nadal Ready For Monte-Carlo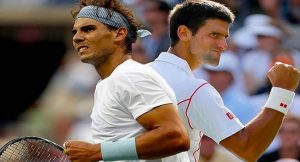 Novak Djokovic and Rafael Nadal are preparing for the Monte-Carlo Masters in Monaco.
Djokovic, who lost the number one ranking to Murray in 2016, has also been struggling in 2017 following a drop in form and injury.
The two-time winner is looking forward to playing in Monaco, where he has lived for the past 10 years.
Meanwhile, for Nadal who is yet to win a tournament this year, defending his crown and going for a 10th title record would be his major motivation in Monaco.
SOURCE: Channels Tv